Are you ready for Halloween yet? Don't worry if you're not -there's still plenty of time left to get ready. Even if you put things off as long as possible though, you can still create a great DIY Halloween costume in no time. Here are a few ideas in case you have to make your own Halloween costume last minute.
Silent Movie Stars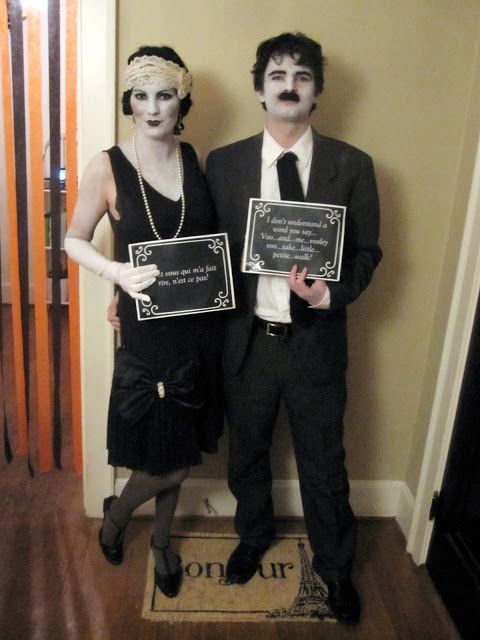 Here's an easy one for men or women. All you need is a black and white suit or dress (if it's 1920's style all the better), some gray cream makeup and some black eyeliner and black eye shadow to add some accents. To really sell the concept, it helps to bring along a title card too like this couple from Shrimp Salad Circus did.
Breakfast at Tiffany's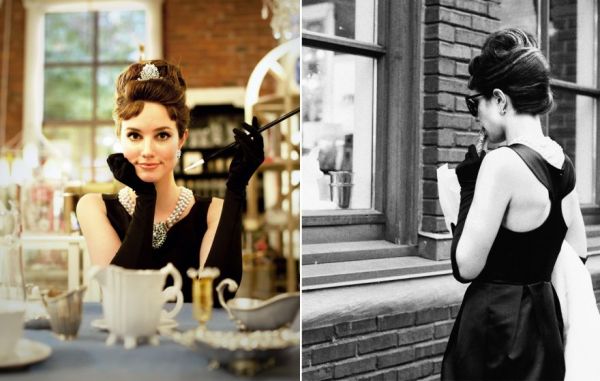 Just about every gal has a sleeveless black dress. Add a tiara, some long black gloves, a chunky necklace, a tiara and a long cigarette holder (available at most costume stores) and you have a Holly Golightly costume. Of course, you need to have some serious hair styling skills to pull this one off as well as Redditor CampingIsIntense.
Frida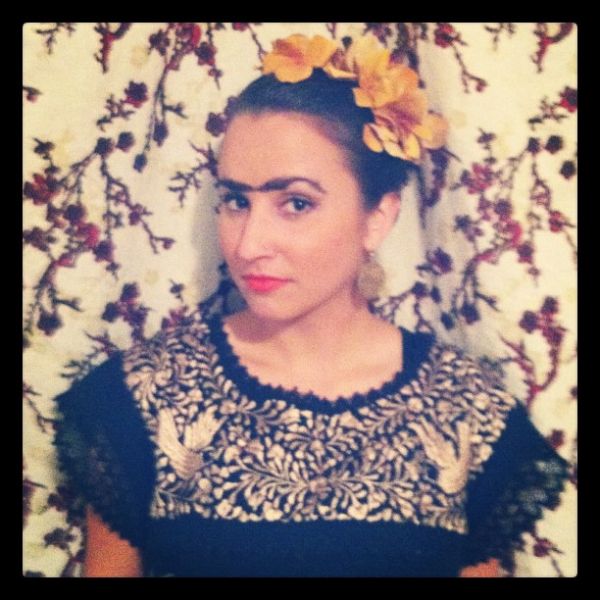 You may not be able to paint like her, but you can easily look like Frida with only minimal effort. Just grab a peasant blouse, put your hair up with a few flowers and then draw in a bit of a unibrow. Megan Rose shows how simple it is.
Van Gogh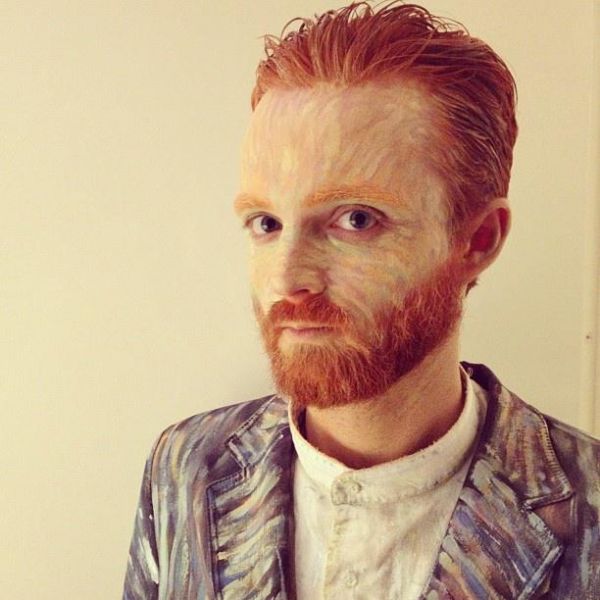 For red-headed male fans of art, you can always go as Vincent Van Gogh. Paint a few thick, impressionist brush strokes on a jacket, sport a collarless button up shirt and then apply a some broad streaks of makeup along your neck and face to complete the look. This cool costume was created by a friend of Redditor josh1510.
Pinata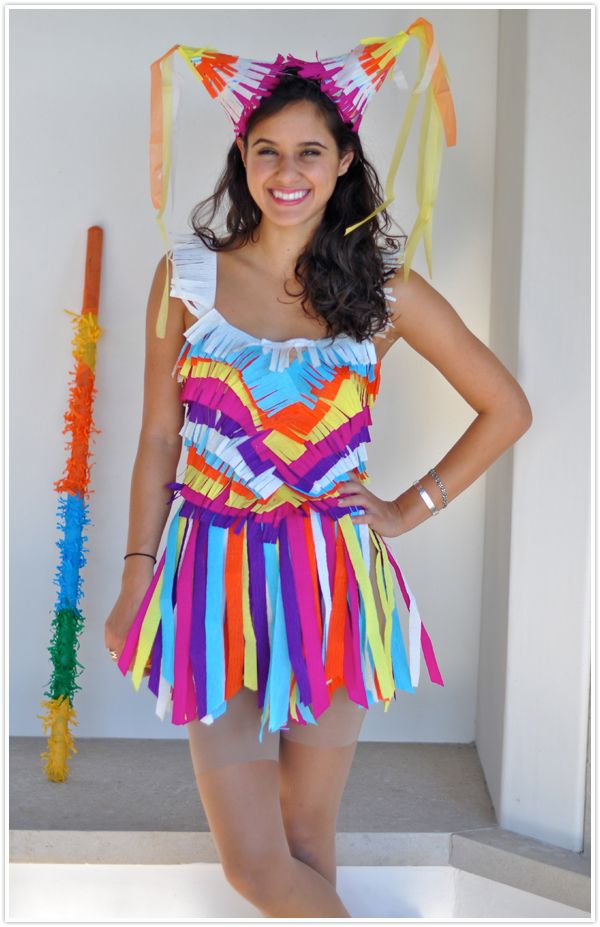 If you don't have any time to get tulle, but have crepe or tissue paper available, then consider making a pinata costume. Glue strips of the paper to a body suit and trim to make frills. For more detailed instructions, don't miss this post by Camille Styles.
Rosie the Rivetter
Continue reading