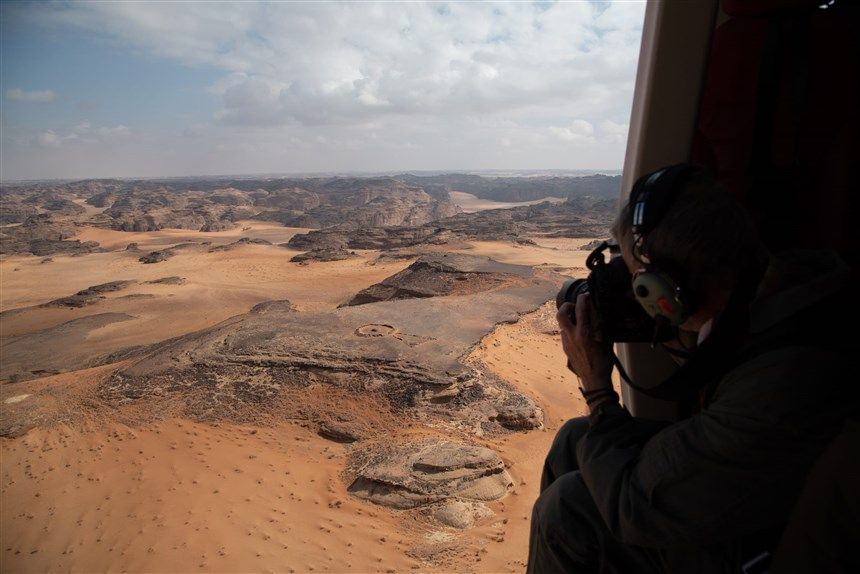 Mustatials, a group of ancient monuments discovered in Saudi Arabia, are part of the world's oldest ritual landscape, according to archaeologists. A study published in Antiquity reported that the monuments were built between 8,500 and 4,800 years ago. Experts have raised numerous theories on the structures' function, but the new study shows that the monuments could have been used to raise cattle:
"You don't get a full understanding of the scale of the structures until you're there," archaeologist Hugh Thomas, the director of the project, told New Scientist. "It's not designed to keep anything in, but to demarcate the space that is clearly an area that needs to be isolated."
Archaeologists found animal bones on the sites, which seem to be the remains of religious offerings. The presence of cattle skulls in particular suggests the existence of prehistoric cattle cult.
The largest mustatils are more than 1,500 feet long, with one example constructed from 12,000 tons of basalt stone. Some are simple constructions, with low rock walls forming long rectangles. But others are far more complex, with pillars, interior walls, and small chambers that may have been used for ritual sacrifices.
During the construction of the mustatils, Saudi Arabia would have been all but unrecognizable to contemporary eyes, a verdant green landscape where there is now arid desert.
"The environment was certainly much more humid during this period," Melissa Kennedy, assistant director of the Aerial Archaeology in the Kingdom of Saudi Arabia project, told Live Science. "Cattle need a lot of water to survive."
Image via Artnet