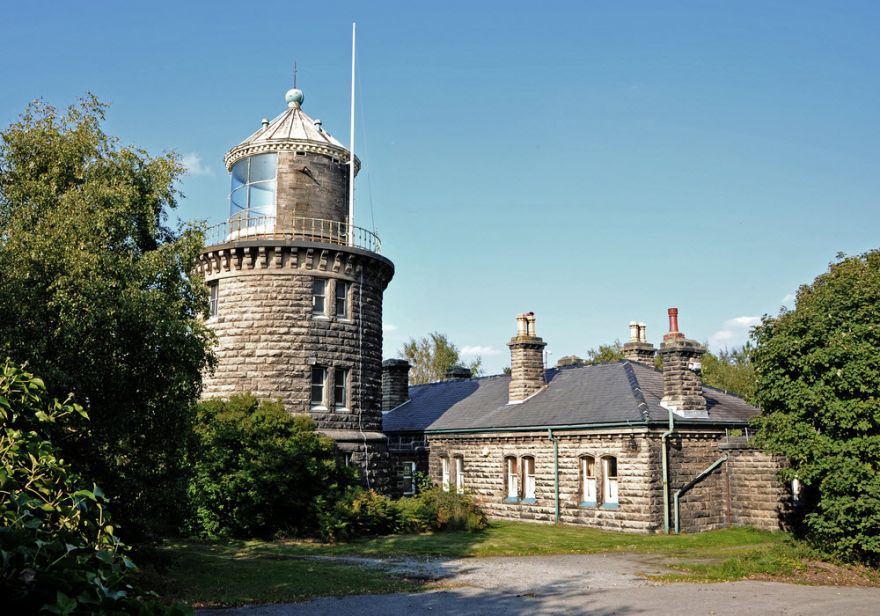 Lighthouses are usually built near the sea as its light would guide ships toward the docks. But through some circumstances, the lighthouse on top of Bidston Hill was built further inland and is the most inland lighthouse in the world.
The first pair of lighthouses went up in 1763 to guide ships through the shallow sandbanks on the mouth of the estuaries of River Dee and River Mersey as they approached the Port of Liverpool.
When one of the lower light collapsed a few years later, it was replaced by a new lighthouse further inland on Bidston Hill, almost four kilometers from the sea. The upper light at Leasowe then became the lower light.
These two light are also located 3.7 kilometers apart, making them the furthest apart of any pair of leading lights in the world.
(Image credit: Shaun Dickinson/Flickr)