Last week, we brought you a sampling of the annual Nikon Small World microphotography competition in a gallery called "Lives Within a Drop of Water." This week, we have even more awesome microscope photography for you! The judges decisions have been made, and the winners of the 2011 Nikon Small World microphotography competition have been announced. However, you can still place your votes among the 115 finalists for the Small World Popular Vote Award. It's easy -just click a button to say you like a photograph, or skip to the next one. You can vote as many as you want, but Nikon asks that you vote on each picture only once. Votes for the Popular Vote Award will be taken until 5PM EDT on October 31st. Nikon was generous enough to give Neatorama readers a special close-up view of some of the entries in this year's competition. This particular collection is called "Making the Ordinary, Extraordinary." It's a chance to take a different kind of look at things we see every day, but certainly not this close!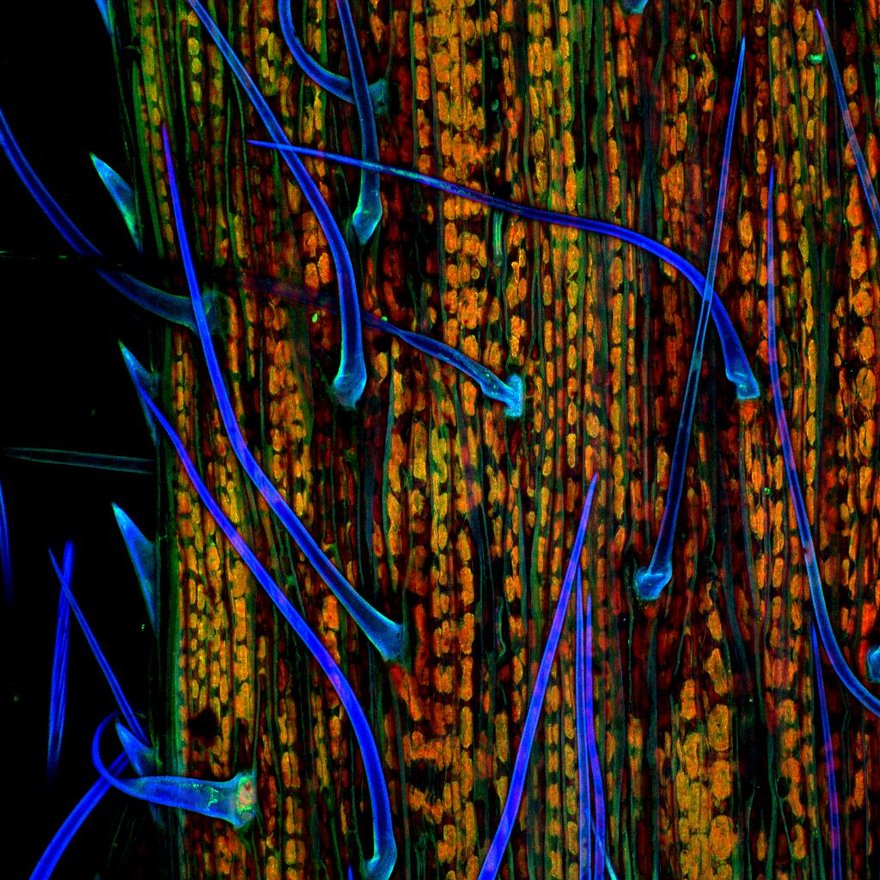 Dr. Donna Stolz University of Pittsburgh Pittsburgh, Pennsylvania, USA Blade of Grass (200X) Confocal stack reconstruction, Autofluorescence *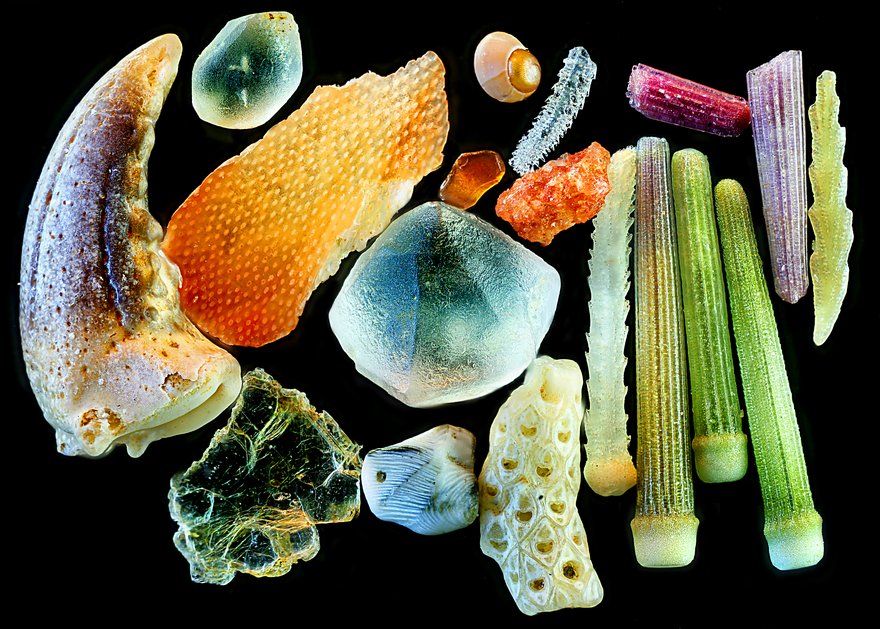 Yanping Wang Beijing Planetarium Beijing, China Sand (4X) Reflected light *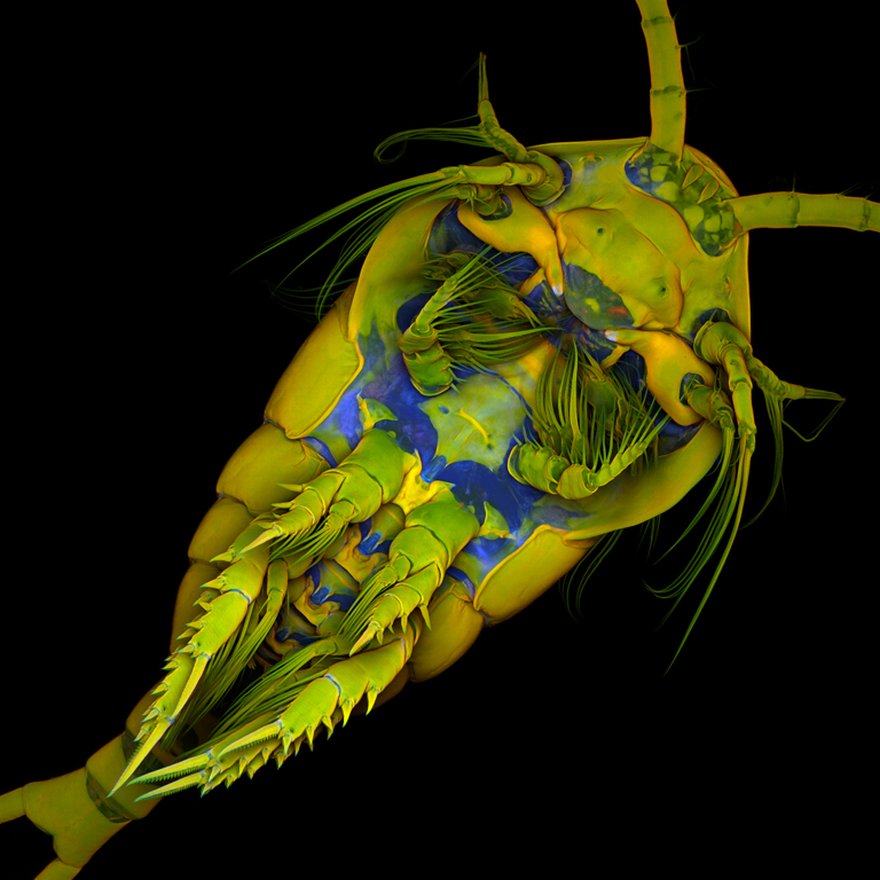 Dr. Jan Michels Christian-Albrechts-Universität zu Kiel Kiel, Germany Temora longicornis (marine copepod), ventral view (10X) Confocal, Autofluorescence and Congo Red Fluorescence *
Yanping Wang Beijing Planetarium Beijing, China Snowflake (4X) Reflected and transmitted light *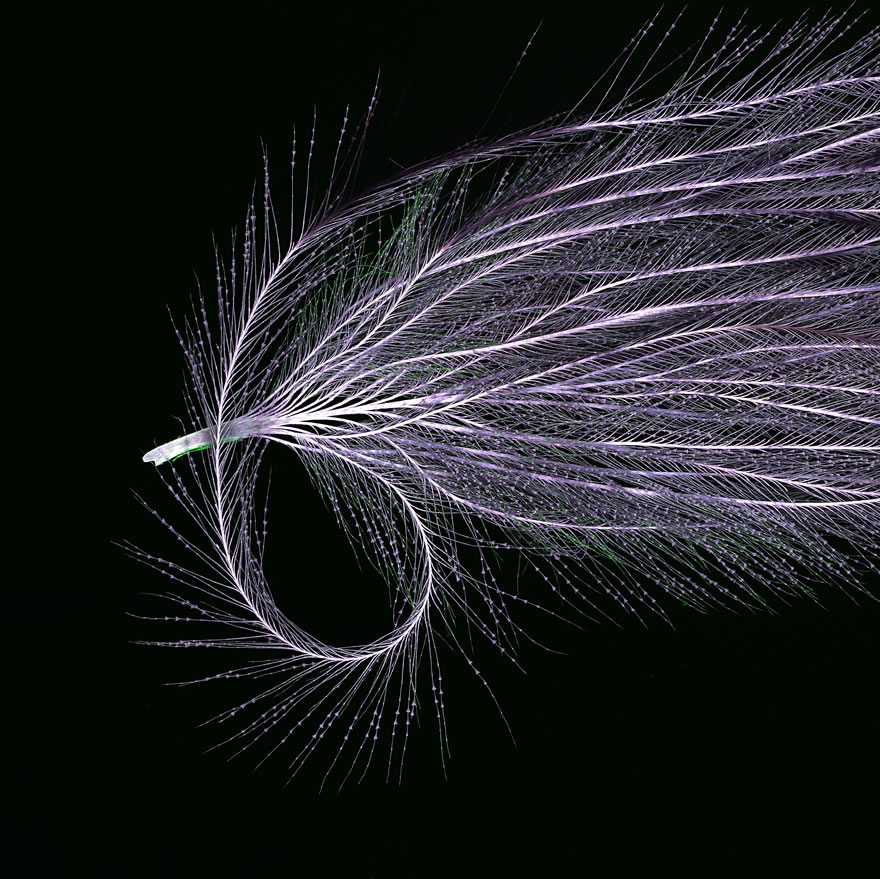 Harry Leung Immune Disease Institute, Harvard Medical School Boston , Massachusetts Down feather, whole mount Confocal, fluorescence *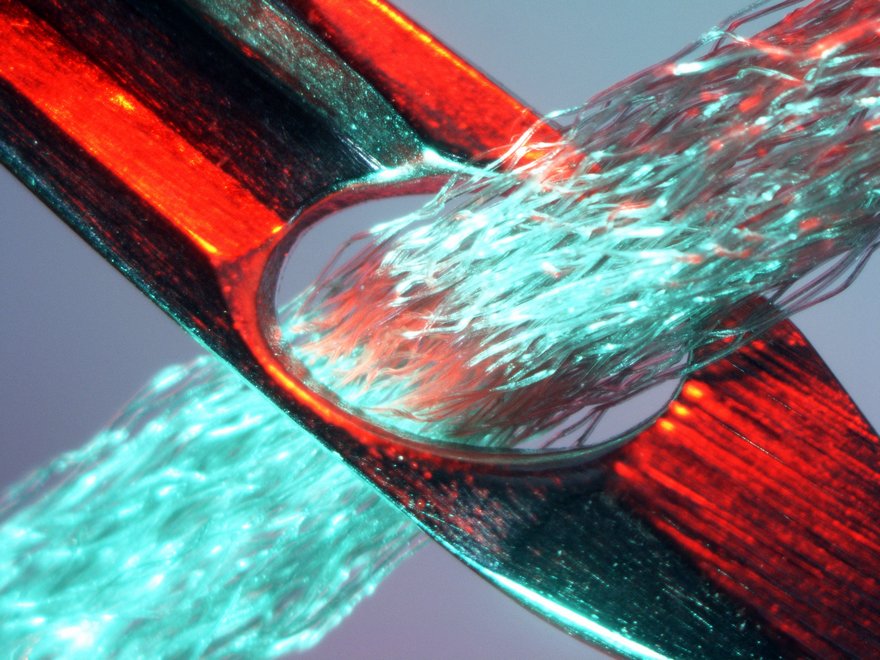 Marc van Hove Centexbel Merelbeke, Belgium Tufting needle eye with yarn Epi-brightfield * There are more photographs to be seen at the Nikon Small World site, and don't miss your chance to vote for this year's Popular Choice! Enjoy lots more images from previous Small World competitions in the Small World gallery.