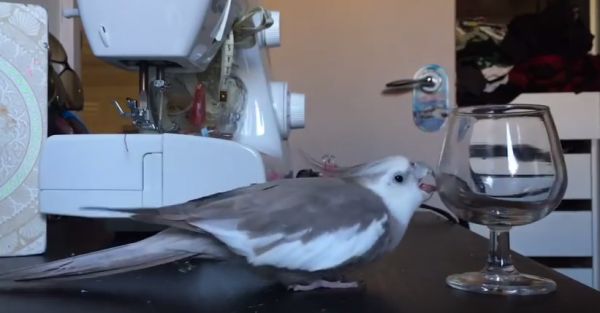 Kayla Barham's cockatiel doesn't like cluttered surfaces. It all goes on the floor! It doesn't matter whether the object is heavy, or valuable, or important in its place, off it goes! Maybe she thinks she's a cat.
Well, she did put the scissors away in their proper place, and looked pretty proud about it, too. This is great to watch, but it would be exhausting in real life. My cat annoys me by knocking things off my desk, but I'll put her out and close the office door when she gets too rowdy. If I were Barham, this bird would be in a cage until she learns some manners. -via Laughing Squid
---

We hope you like this article!
Please help us grow by sharing:
Get Updates In Your Inbox
Free weekly emails, plus get access
to subscriber-only prizes.
We won't share your email. You can cancel at any time.