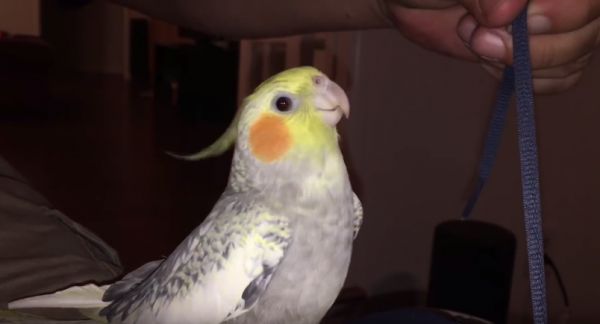 Lucky the cockatiel has learned to sing what he hears more than anything else: the Apple default ringtone. For me, this is the FaceTime alert. Lucky sings whenever he feels he's not getting enough attention, like when his human gets ready to leave the house. After all, it works for that device he carries!
That video went viral this week, and we have a followup video of Lucky seeing (or rather, hearing) his own singing. He is not at all impressed. What can he do to stop this madness?
Yeah, he knows eating the ESC key would do it. Now, there is no escape! -via reddit
---

We hope you like this article!
Please help us grow by sharing:
Get Updates In Your Inbox
Free weekly emails, plus get access
to subscriber-only prizes.
We won't share your email. You can cancel at any time.