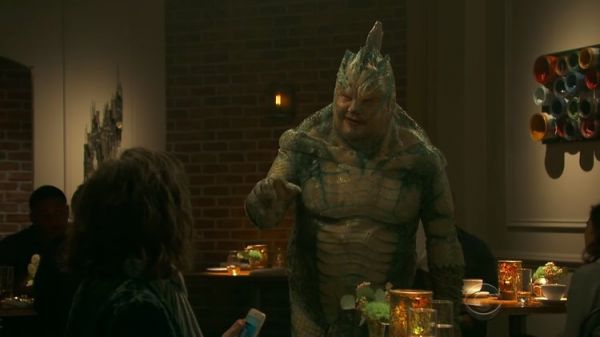 It seems like people are getting catfished more than ever since the movie Catfish came out in 2010, but that's probably just because people are more wary of being conned and they can now share their stories online.
However, if you find out the person you've been texting on Tinder who catfished you is an actual fishman would you share that story on social media?
This silly skit from The Late Late Show with James Corden may not be anywhere near as good as the Oscar nominated movie it's based on The Shape Of Water, but James Corden does look pretty cool in that fishman suit. Maybe it's time for a Creature From The Black Lagoon reboot starring Corden?
-Via GeekTyrant
---

We hope you like this article!
Please help us grow by sharing:
Get Updates In Your Inbox
Free weekly emails, plus get access
to subscriber-only prizes.
We won't share your email. You can cancel at any time.