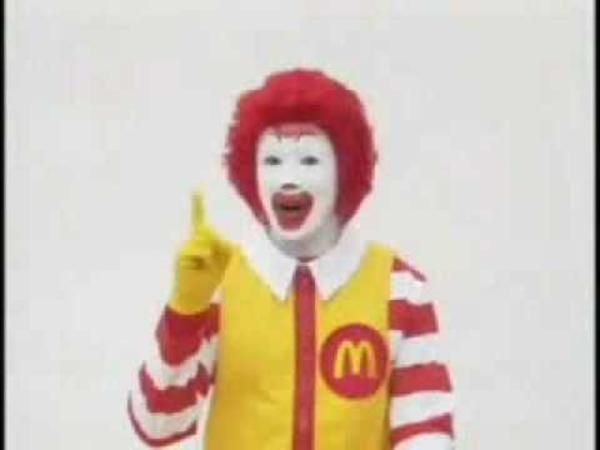 The McDonald's corporation has always tried to maintain a more "Mainstreet USA" feel here in America, but overseas they represent "fun food" with commercials that reflect that feel.
And no country takes fun food advertising more seriously than Japan, home of Donarudo Makudonarudo (Donald McRonald), the Japanese burger clown.
Donarudo is quirkier and less sappy than his American cousin Ronald, and eight years ago he was driven to the brink of madness when he found himself stuck in a remix video.
If you feel like driving someone crazy with an internet video don't rickroll them- McRoll them instead!
-Via Laughing Squid
---

We hope you like this article!
Please help us grow by sharing:
Get Updates In Your Inbox
Free weekly emails, plus get access
to subscriber-only prizes.
We won't share your email. You can cancel at any time.