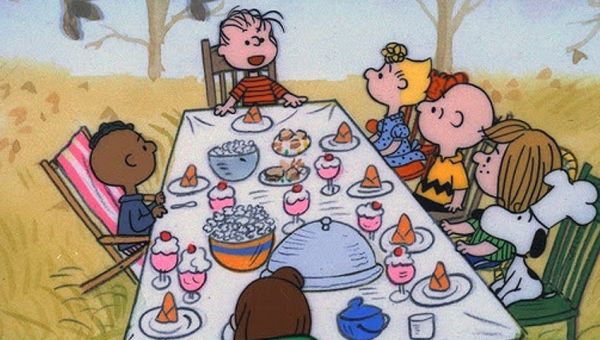 It's a Thanksgiving tradition for kids of all ages to sit down in front of a screen and watch an animated tale of turkeys, families and craziness unfold before their eyes.
TV fans can't wait to see their favorite animated friends go on a Thanksgiving themed adventure each year, making viewers feel like they're along for the ride with their extended animated family.
Here's a review of ten great Thanksgiving themed animated TV episodes:
1. The Simpsons- Bart Vs. Thanksgiving-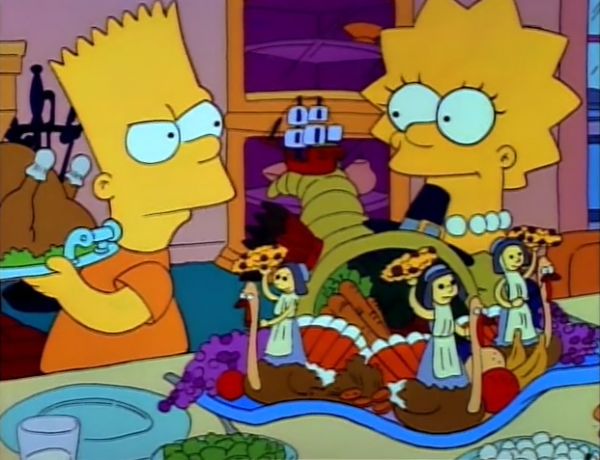 Bart runs away from home and finds himself on the wrong side of the tracks, making him consider how much he has to be thankful for, even his Neanderthal father Homer.
The Simpsons have always approached holiday themed episodes with a fresh perspective, and this episode from season 2 manages to both poke fun at and show the true meaning of the holiday.
2. Aqua Teen Hunger Force- The Dressing-
The food monsters next door celebrate Thanksgiving a week later than everyone else, when suddenly a robotic turkey called Turkitron shows up and spins a yarn about traveling back in time to save the great, great grandfather of Goblox, the leader of the turkey rebellion.
3. American Dad- There Will Be Bad Blood-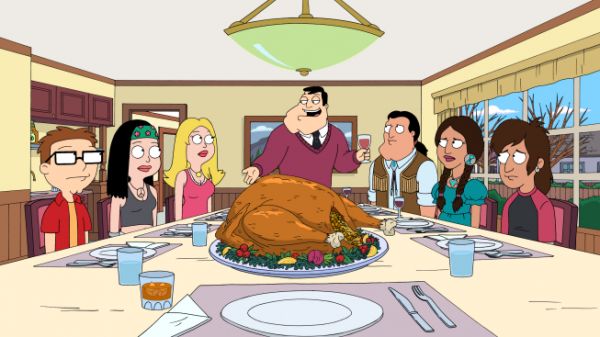 The Smiths aren't your typical American family, but that doesn't mean they don't deal with the usual problems.
Take Stan's half-brother Rusty for instance- he's more American than Stan because he's Native American, and he's got more money than Stan and his family will ever make in their lives. So how does Stan deal with a family problem like Rusty? With a little lifestyle switcheroo, of course!
4. Bob's Burgers- An Indecent Thanksgiving Proposal-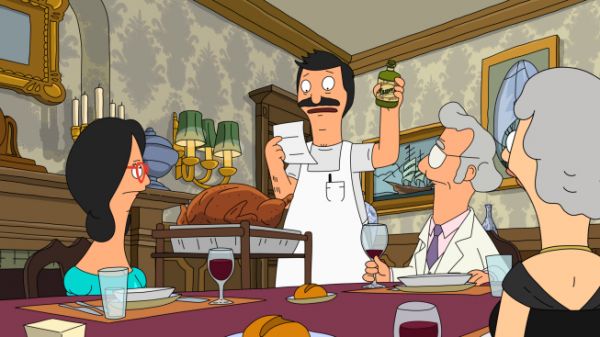 Bob puts down the spatula and picks up a baster in this Thanksgiving themed episode full of deception, dirty little secrets and dinner theater.
Bob is hired by his landlord to cook a Thanksgiving meal, but this catering job comes with a price- Bob must let Linda and the kids pretend to be Mr. Fischoeder's family. Can Bob keep it together long enough to pull off this turkey day trick, or will he crack up before dinner is served?
Continue reading