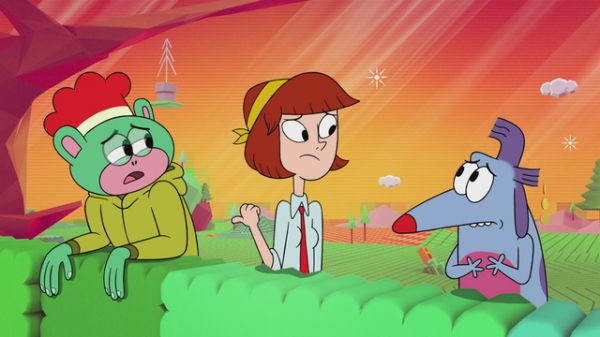 Cartoon Network has introduced us to great shows like Teen Titans GO!, Adventure Time, The Misadventures of Flapjack, Regular Show and Samurai Jack just to name a few, but sadly some equally great shows have yet to make it past the pilot episode stage.
Back To Backspace is one of those shows that Cartoon Network should seriously reconsider turning into a series because it's oddball and interesting and fun enough to become their next big hit! Here's the blurb:
With every stroke of every backstroke key around the world, deleted information beams into a dimension of digital detritus. Here, an organization staffed by a motley cluster of deleted creatures organize every flub and failure and determine the fate of each one.