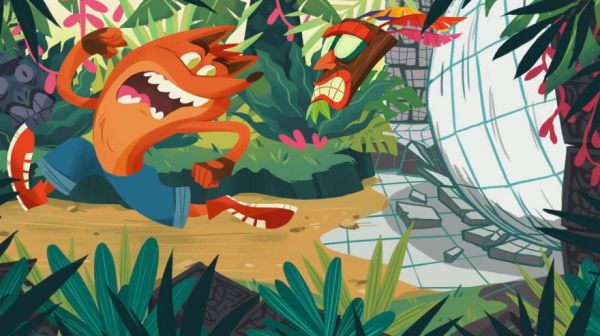 Crash Bandicoot got just as much attention for the character designs as it did for the groundbreaking gameplay, and since both elements of the game were a cut above the rest Crash quickly became a big hit.
But the game's developers had no idea their fun indie platformer would come to redefine the genre, nor did they have a clue that Crash would become the unofficial mascot of the Sony PlayStation.
They just knew that they'd been hired to create a game for the Sony PlayStation by Universal Picture's new video game division, Universal Interactive, but they had to move to Hollywood to get started.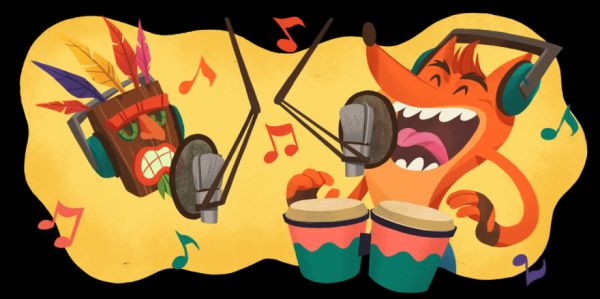 Polygon's Blake Hester spoke with Andy Gavin and Jason Rubin, the creators of Crash Bandicoot and founders of game studio Naughty Dog, to discuss the birth of a bandicoot and the making of an epic game studio.
During this interview we learn, among other things, how the duo picked up and moved from Boston to Hollywood to make Crash Bandicoot:
We didn't have everything we owned in that car, but we had everything we owned either in that car or the truck that was following us. We were moving from Boston, where Andy was [working on] his master's degree at MIT, to Hollywood. And we didn't know Hollywood because neither of us had [been] there, but we were going to work on Universal's backlot, so a lot of what we were talking about is what Hollywood would do to video games. ...

[We] drove it straight. I've done it three times in my life. It's long. It's about 36 to 40 hours, depending on how you drive. So we probably slept once, maybe, in there.
How their time on the Universal backlot influenced their games:
There [were] celebrities everywhere. I have a thousand anecdotes of having some celebrity walk by us or something. This is one thing about it: Part of our deal with Universal was that we got to bring our dog on the lot, and there was no other dog allowed on the lot. The gentleman that brought us to Universal, Skip Paul, still one of my best friends, managed to get us a badge. So I had a dog on the backlot of Universal. She was an amazing dog; my daughter is now named after this dog. [She] was huge. She cornered Sylvester Stallone in an elevator. ...

We were next to "The Suzanne Somers Show," so Suzanne Somers gave me a signed Thighmaster, which was stolen by somebody because it was such a cool thing to have. It's crazy times. The stories, they're just insane from back then.
And how it felt to make their epic debut at E3 1996:
[Twisted Metal] was supposed to be the front of [Sony's] booth for the 1996 E3. It would have been Twisted Metal, and they booted Twisted Metal to put Crash there, which they had just signed weeks before E3. And it was Crash, and right next to Crash, it was Mario. From that point on, it was legendary. There are photos online of Miyamoto playing Crash Bandicoot and that was, like, the moment, right?

I was standing right behind him for the whole time. It was like an hour and a half as [he and Mark Cerny] were chatting in Japanese. ... Yeah, it was definitely a cool moment, because he was one of our icons.