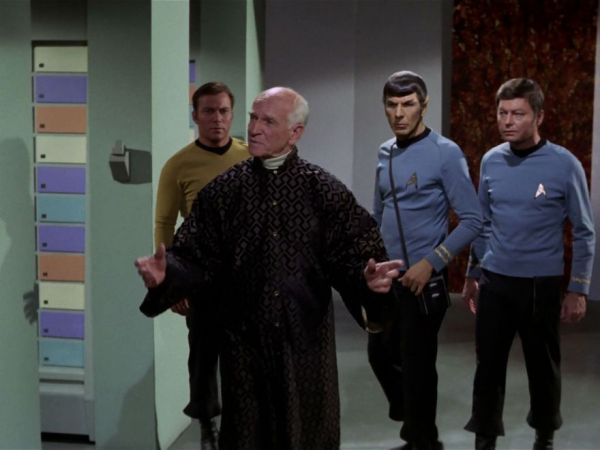 What's all this doomsaying about libraries becoming obsolete? We know that libraries will thrive in the future because they're present in 23rd Century. In fact, Star Trek shows at least 3 librarians at work in the distant future.
In the original series episode "All Our Yesterdays," Kirk, Spock, and McCoy beam down to a seemingly vacant planet orbiting a star about to go nova. They discover that they are in a library. Despite the desperate circumstances, the librarian, who introduces himself as Mr. Atoz, is ready to help them.
Lifelong character actor Ian Wolfe, who plays Mr. Atoz, does a remarkably good job of carrying out a reference interview under conditions of extreme stress. He is friendly, welcoming, an advocate for the utility of libraries, and maintains the confidentiality of his patrons.
Continue reading