Valentine's Day is coming soon and if you're looking for the perfect card for your special nerdy someone, now is the perfect time to start searching Etsy so you can be sure it will arrive on time. Here are a few of the most delightfully geeky cards we could find (and if you're a procrastinator, you'll want to keep a particular eye out for the printable designs you can just create at home).
AT-AT's and Hearts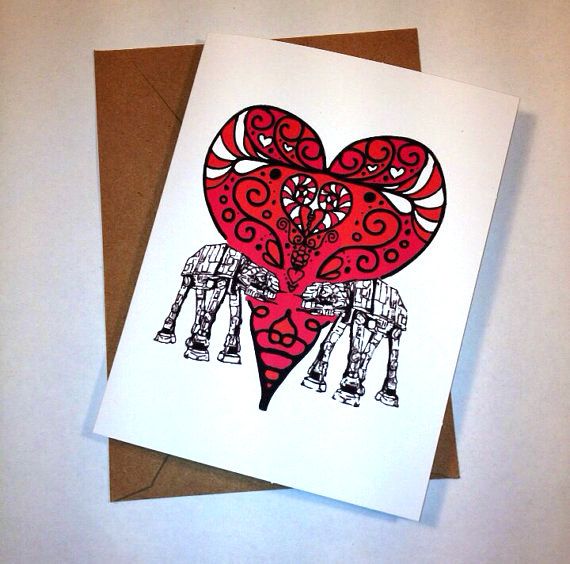 Walkers mean something different to Star Wars nerds, but DoodleButton made a great card for someone you'd want to grow old with.
Isn't That Just Precious?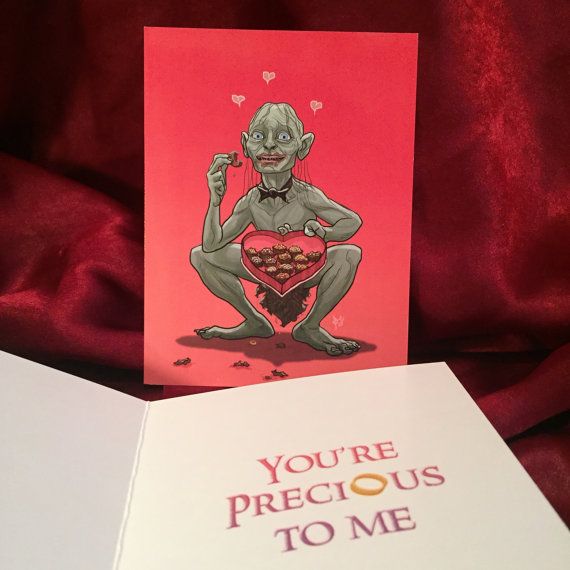 Sometimes a little obsession is a good thing and this card by CastleMcQuade is the perfect way to prove it.
Love Those Sensory Input Patterns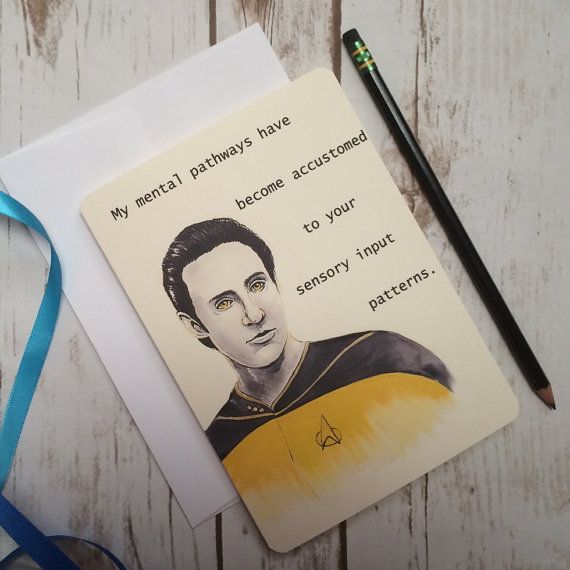 Say it like an eloquent android with this fun Star Trek card created by NotableLoot.
Continue reading