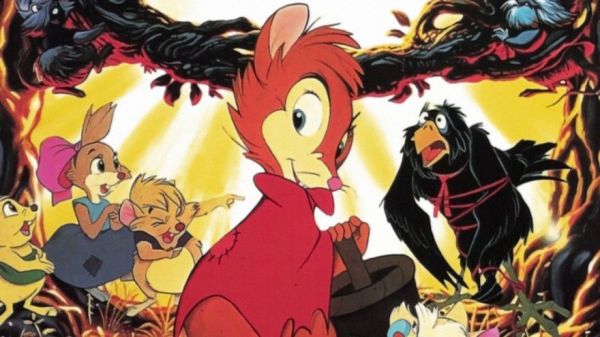 The Secret Of NIMH might not be Don Bluth's highest grossing film (that honor goes to Anastasia), nor is it his most popular film of all time (that's split between An American Tail and The Land Before Time).
But the animated adaptation of Mrs. Frisby and the Rats of NIMH was Don's first film after he, John Pomeroy and Gary Goldman left Disney in 1979 to form Don Bluth Productions, and it totally blew 80s kids away.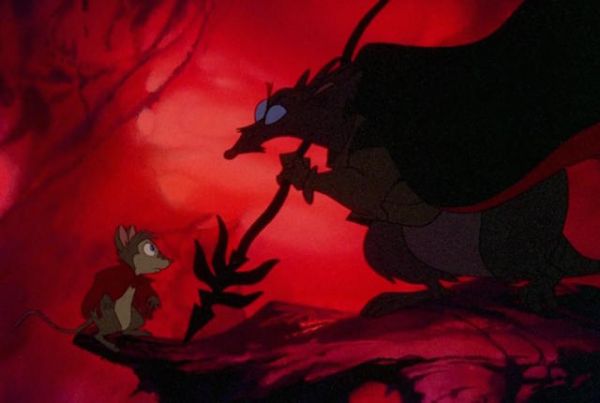 The Secret of NIMH had suspense, intrigue and mice in mortal danger. There were sword fights, an old wizard and a magic amulet, and the characters are so sympathetic viewers can't help but hiss at the wicked rats led by Jenner and root for the Brisby family.
Speaking of the Brisbys- their name in the book is "Frisby" but Wham-O, makers of the Frisbee, made them change the name because it was too similar.
There's also the matter of Jenner's reluctant sidekick going nameless in the film, and since he's the one who puts an end to Jenner he deserves his name to be known, so here's to you Sullivan!
But what's up with the name NIMH? It stands for National Institute of Mental Health, which was only mentioned by the Farmer's Wife once in the film, but explains a lot about those rodents going psycho!