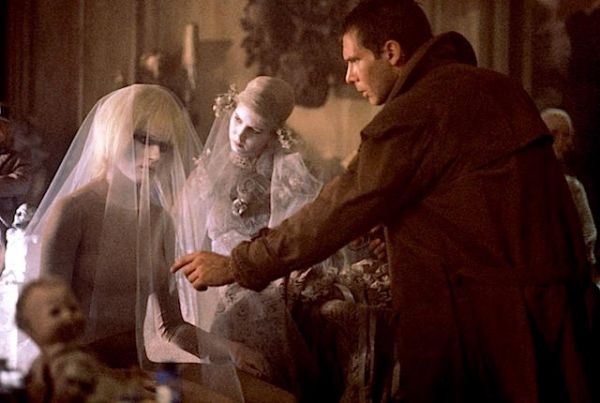 Harrison Ford stars in a Ridley Scott film based on a novel by Philip K. Dick. You can't beat a pedigree like that. The 1982 film Blade Runner couldn't help but become a classic of the sci-fi genre. Surely you'll want to know some of the important facts behind the movie. For example:
4. RIDLEY SCOTT DIDN'T READ THE BOOK ON WHICH IT'S BASED.

Blade Runner is (loosely) based on Do Androids Dream of Electric Sheep? by legendary sci-fi author Philip K. Dick. (It's one of over a dozen movies based on his works.) But Scott didn't read the book before making the movie: "I actually couldn't get into it. I met Philip K. Dick later, and he said, 'I understand you couldn't read the book.' And I said, 'You know you're so dense, mate, by page 32, there's about 17 storylines.'"

5. PHILIP K. DICK HATED THE SCRIPT (AT FIRST).

Dick passed away before the film was completed, but he kept up with the script as it went through various permutations. He loathed Hampton Fancher's original draft, saying he was "angry and disgusted" at the way it "cleaned my book up of all the subtleties and of the meaning … It had become a fight between androids and a bounty hunter." A revised screenplay by David Webb Peoples brought Dick around: "I couldn't believe what I was reading! ... The whole thing had simply been rejuvenated in a very fundamental way ... [The screenplay and the novel] reinforce each other, so that someone who started with the novel would enjoy the movie and someone who started with the movie would enjoy the novel. I was amazed that Peoples could get some of those scenes to work. It taught me things about writing that I didn't know."
Other bits of trivia address the question of whether Rick Deckard is a replicant himself or not. And there's more about Blade Runner you'll want to know at mental_floss.