Wherever there are people there are dogs coexisting with human populations that are as diverse as they are, and whether they're trying to please their masters or snatch what they can while the humans aren't looking dogs will always be by our side.
London-based street photographer Alan Schaller normally focuses on "the realities and diversities of human life", but as he traveled the world he noticed the dogs he met were pretty diverse too.
So Alan started focusing his lens on the dogs of the world, shifting his focus from man to man's best friend, but before he shoots he really gets to know his subject:
The process involves getting familiar with the dog first, creating some kind of a bond and gaining their trust. "I find dogs are in general more consistently friendly, unpredictable, and amusing than humans," says Schaller. "Almost every dog I have photographed, unless the scenario has been tragic, has made me laugh at some point when meeting it."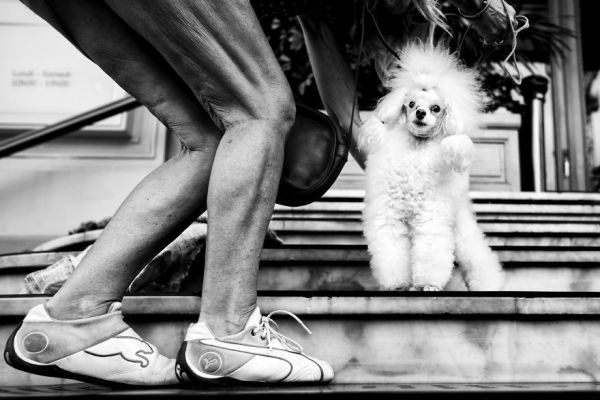 See Street Photographer Travels The World Portraying Very Different Personalities Of Dogs here
---

We hope you like this article!
Please help us grow by sharing:
Get Updates In Your Inbox
Free weekly emails, plus get access
to subscriber-only prizes.
We won't share your email. You can cancel at any time.