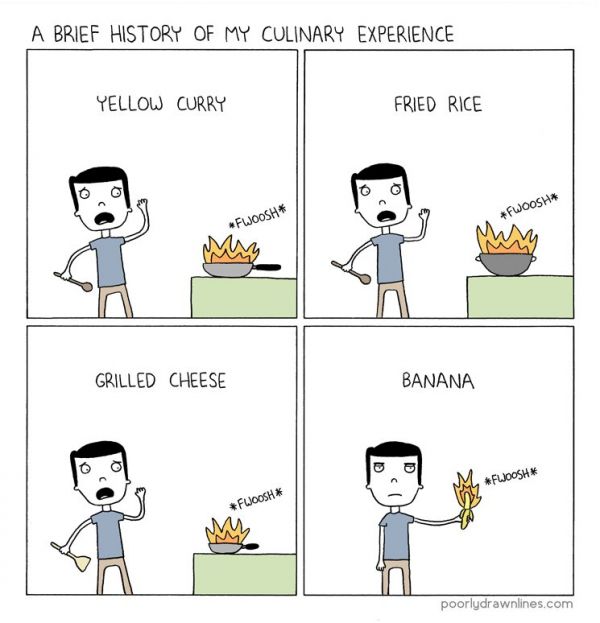 (Comic Via PoorlyDrawnLines)
A good cook will often take their culinary skills for granted, because they most likely learned to cook when they were young and can't remember what it's like to feel lost in the kitchen.
On the other hand, those who seriously can't cook see the skill as some kind of high level wizardry, and when they try to do anything more than boil a pot of water the skill of cooking seems impossible.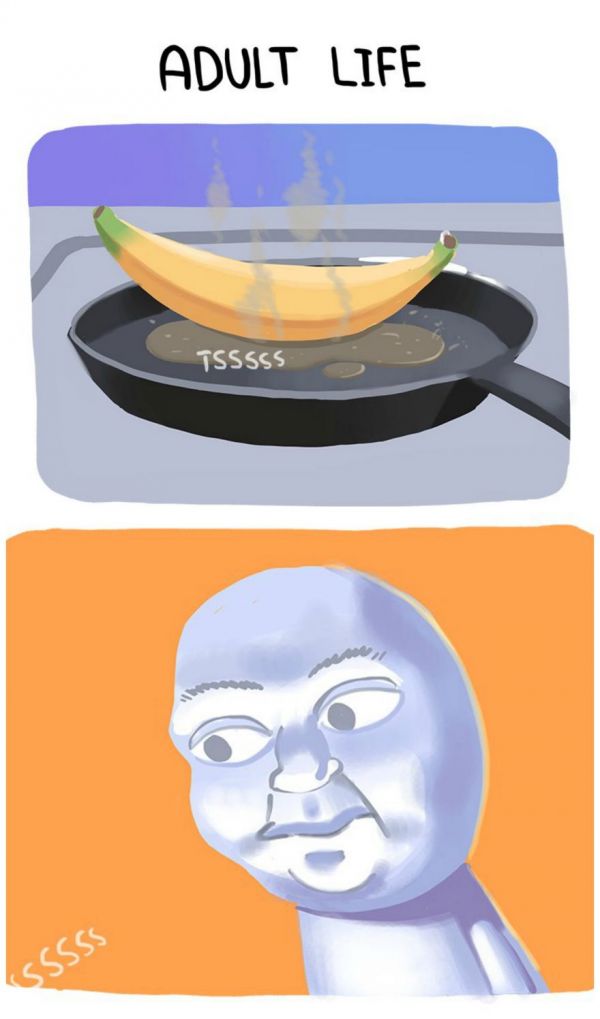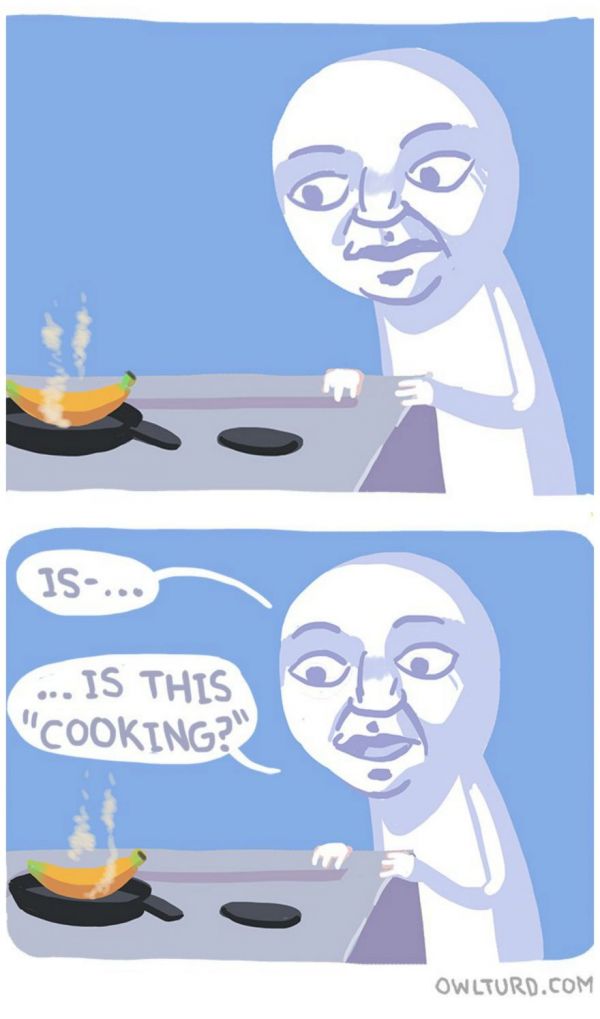 (Comic Via OwlTurd)
But if they can figure out which ingredients taste good together, and the amount of time and temperature needed to safely cook it all, you may one day manage to make a decent meal!
Just remember this- it's all about the ingredients, so choose wisely...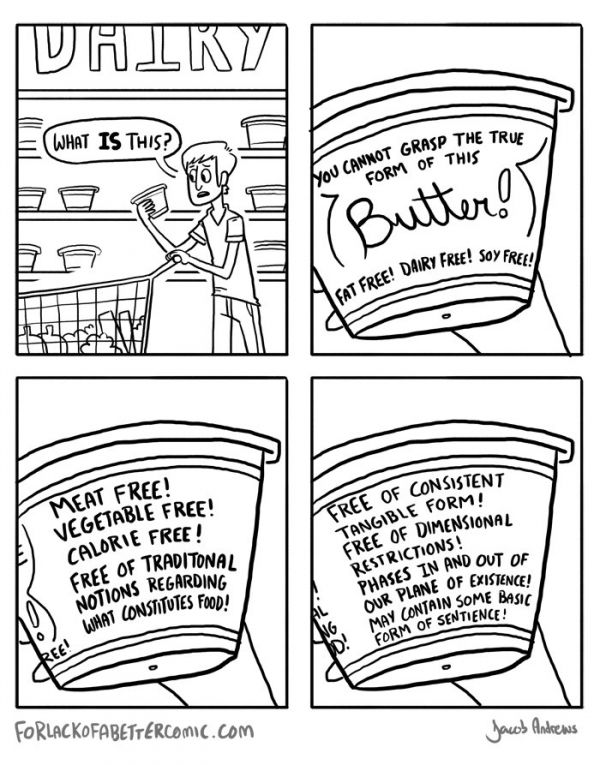 (Comic Via For Lack Of A Better Comic)
See 6 Comics That Prove Cooking Is Basically Impossible here
---

We hope you like this article!
Please help us grow by sharing:
Get Updates In Your Inbox
Free weekly emails, plus get access
to subscriber-only prizes.
We won't share your email. You can cancel at any time.