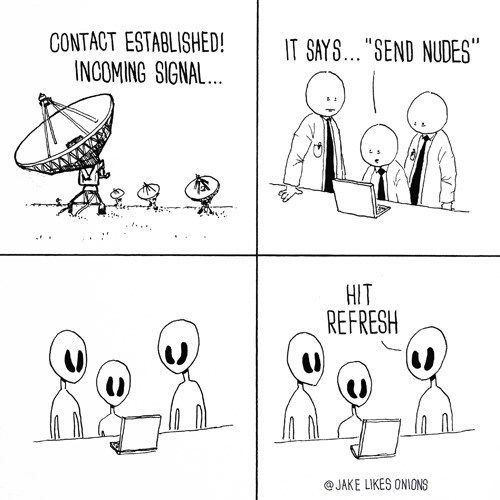 (Comic Via jakelikesonions)
For every person who believes aliens actually exist there are ten thousand skeptics ready to tell the believer they're dead wrong because of things like atmospheric conditions, FTL technology and the Bible.
But extraterrestrials don't care whether we believe in them or not, and when they eventually appear on Earth things are bound to take a turn towards the totally far out, man.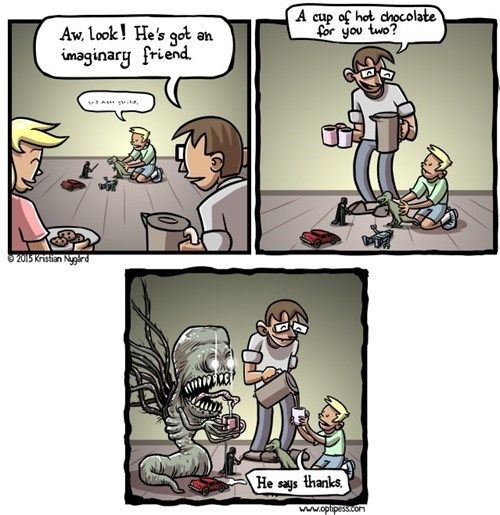 (Comic Via Optipess)
While you're waiting for the xenomorphs to invade you should read some alien themed web comics, so your brain will stay nice and squishy for our alien overlords.
---

We hope you like this article!
Please help us grow by sharing:
Get Updates In Your Inbox
Free weekly emails, plus get access
to subscriber-only prizes.
We won't share your email. You can cancel at any time.