Lisa Simpson is the most underrated member of the Simpsons clan, and she's constantly overshadowed by her bratty brother, dumbass dad, magical baby sister Maggie and charming mother Marge, which is a crying shame- because she's actually a great role model for girls.
She's super smart and talented and doesn't try to hide it, she's independent enough at age 8 that her parents often turn to her for help, and her sensitivity and passion for good causes is infectious.
Lisa is described by Simpsons creator Matt Groening as "the only character on the show not controlled by his or her base impulses", but more than that she's one of the only characters on the show who is truly a force for good.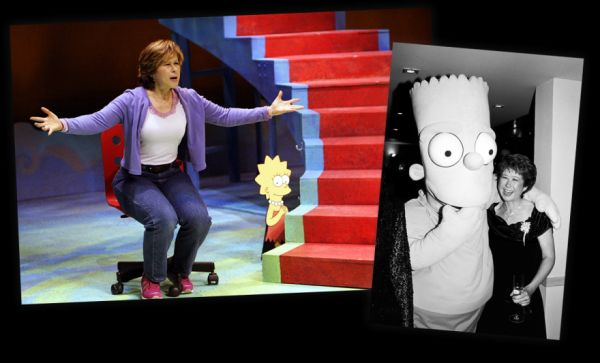 The woke little girl who has been inspiring kids and adults alike for decades is voiced by Yeardley Smith, who is now forever tied to the character since the two have shared the same voice for over 30 years.
Yeardley admits to being sometimes embarrassed by the fact that she's only allowed to play Lisa on the show because the timbre of her voice is too specific, but she's also proud to play a character she identifies with so closely:
I ask Smith if it feels, perhaps, like getting stuck eating crackers while everyone around her feasts at a bountiful and ever-expanding banquet.

"I feel like it's more like being in a circus. Like being part of a circus performing family. But you're not talented enough to do all the flips, so all you get to do is stand on the end of the seesaw that everybody else jumps off of." Smith laughs. "You've got to have a tough skin in this business."

The relationship between Homer and Lisa—the pairing of diametrical opposites in Lisa's sensitivity and sincerity and Homer's buffoonery—is also arguably the richest and most affecting relationship in the show. It can be emotional for the performers, too: Smith admits to breaking down while recording the scene in "Lisa's Substitute" in which Lisa lashes out and calls Homer a baboon.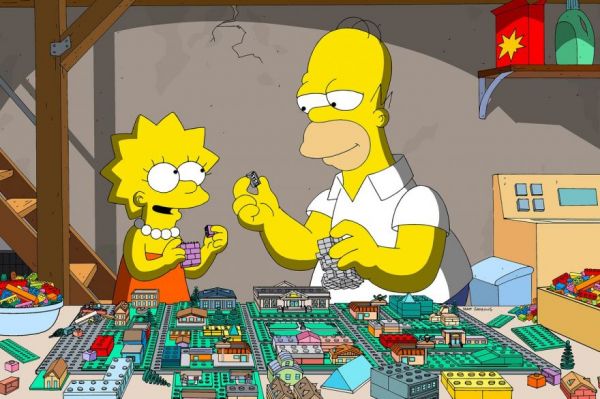 "Speaking very personally, I had a sometimes-wanting relationship with my own father," she says. "So, to be able to play these scenes with Homer, where she actually feels like he gets her, really ticks a very personal box for me. I always feel that they write that stuff really beautifully. There have been so many episodes where they have a meeting of minds, when Homer goes out of his way to at least try to understand Lisa—and often admits, 'I still don't understand you, but I love you deeply. I'm really happy to be here with you and that's enough for me.' What's better than that, really?"
Read Why Lisa Simpson Matters: An Ode To The Beating Heart of The Simpsons at Vanity Fair
---

We hope you like this article!
Please help us grow by sharing:
Get Updates In Your Inbox
Free weekly emails, plus get access
to subscriber-only prizes.
We won't share your email. You can cancel at any time.