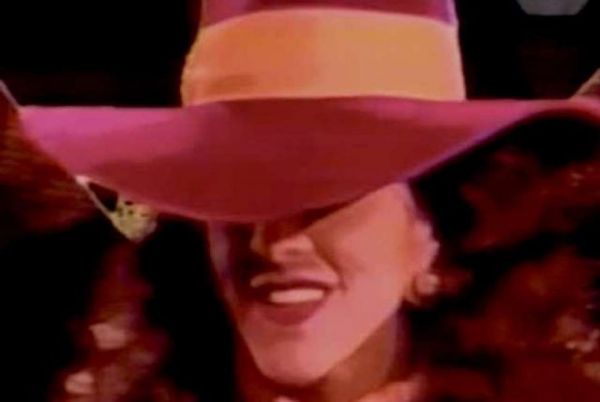 80s and 90s kids were obsessed with discovering where in the world Carmen Sandiego was hiding, and because the games taught kids about geography you could even play them on the computers at school.
And even though we were able to discover where Carmen Sandiego was hiding time and time again there was one question that never received an answer- who was Carmen Sandiego?
We're not talking about the in-game character here but rather the actor who portrayed the shadowy Carmen in the 90s TV show Where In Time Is Carmen Sandiego?, the person who came to represent Carmen in real life.
HuffPost reporter Todd Van Luling was able to track down Janine LaManna and discover why she was never given the credit she deserved for personifying Carmen Sandiego IRL:
LaManna, whose name was listed in the credits as part of the ensemble cast, was essentially hiding in plain sight. She played a rotating series of good guy/helper characters, like Betsy Ross and Elizabeth Cady Stanton, which threw off suspicion about her other, more important role on the show. Or perhaps it was an illustration of how heroes and villains aren't as easy to tell apart as we think?

Life did end up imitating art—sort of. After taking a break from performing, LaManna went off the grid. She doesn't have a Facebook or Twitter account, and she married an army officer whose work, like Carmen's, takes them all over the world. They're probably not stealing the Great Wall of China while traveling, though.
---

We hope you like this article!
Please help us grow by sharing:
Get Updates In Your Inbox
Free weekly emails, plus get access
to subscriber-only prizes.
We won't share your email. You can cancel at any time.