I've been obsessed with toys since I was a little kid, but as I grew older I found myself less interested in the action figures and kids' toys I once thought were the greatest things on Earth.
And many artists out there agree with me, so they started creating art toys and modifying existing figures for adult collectors who see toys as an artistic medium that captures the imagination and looks really cool sitting on the shelf.
And Y. Nakajima is one of the greatest toy artists working today, because his characters tell a whole story while just sitting there waiting for action.
His post-apocalyptic versions of Donald Duck, Mickey Mouse and Winnie The Pooh are seriously badass, with tons of tiny details that add to their backstory, but if the s#%t hits the fan I'm hanging out with Thomas the War Engine.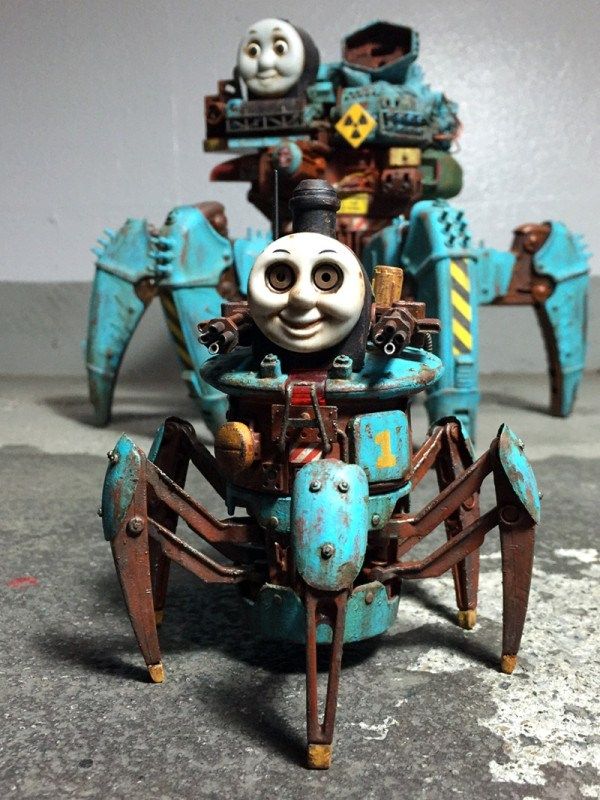 -Via Geeks Are Sexy
---

We hope you like this article!
Please help us grow by sharing:
Get Updates In Your Inbox
Free weekly emails, plus get access
to subscriber-only prizes.
We won't share your email. You can cancel at any time.