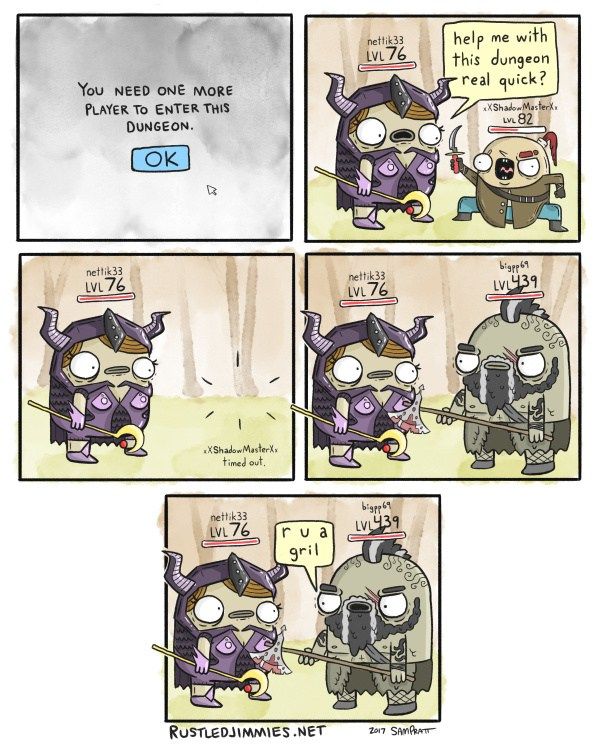 MMOs come in all kinds of different play styles, genres and artistic looks for the character designs but they all seem to have two things in common- too many dungeons that require a group and too few female players.
This lack of a female presence makes the male gamer masses go crazy every time they think another player is a girl, which makes the game annoying for females to play and therefore continues the cycle of male domination in MMOs.
So if you're like me and feel MMOs could use more female players then please encourage your buddies to stop acting the fool when they encounter a girl in game, because MMOs could use some new blood and a fresh female perspective! (Comic by Rustled Jimmies)
-Via Geeks Are Sexy
---

We hope you like this article!
Please help us grow by sharing:
Get Updates In Your Inbox
Free weekly emails, plus get access
to subscriber-only prizes.
We won't share your email. You can cancel at any time.