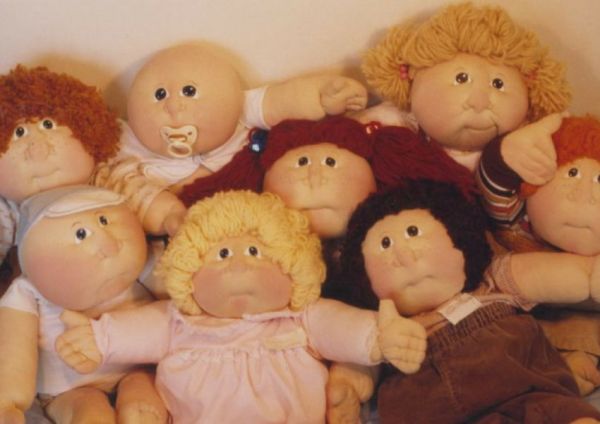 Cabbage Patch Kids are one of the most iconic toy lines from the 1980s, right up there with Transformers, He-Man and Strawberry Shortcake, and kids still love the whole "adopt a doll" gimmick o this day.
But did you know the soil where the Cabbage Patch Kids are grown is sown with bulls#$t?
What I mean to say is- the Cabbage Patch Kids are a rip-off, and the credit for the original concept should go to Martha Nelson Thomas, the gal who Cabbage Patch "creator" Xavier Roberts ripped off back in the 70s.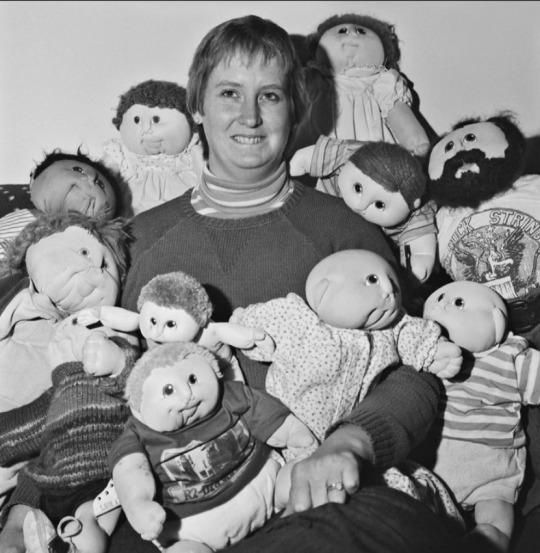 Martha began making her Doll Babies in the early 70s, and aside from their striking resemblance to the Cabbage Patch Kids they also came with an unique outfit and were "adopted" rather than merely bought.
Martha's husband Tucker says Xavier Roberts "adopted" a few of Martha's Doll Babies at a craft fair and started selling them out of his own gift shop, but Martha was unhappy with how much he was charging for them so she took them back.
Roberts then said he'd start making his own if she wouldn't let him sell her Doll Babies, and a few years later the Cabbage Patch Kids were released, prompting Martha to file a lawsuit in 1975:
Roberts admitted that dolls were inspired by Nelson Thomas's creation, but claimed the design was his own. She had never filed a copyright on the design, but in 1975 she did file a lawsuit.

It took 10 years to actually make it to trial, but it finally settled out of court for an undisclosed amount in 1985. Mendes said that "She couldn't tell us what the settlement was but she said her children would go to college."

Thomas said, "we didn't want the conflict to go on forever. That's not a good way to live." While they never had the financial success of the Cabbage Patch Kids, Thomas says he was happy with his life as it was. He said, "Martha and I had a wonderful life together. It wasn't elaborate but it was wonderful. I'm not going to trade in that life for a few dollars."
-Via Throwbacks
---

We hope you like this article!
Please help us grow by sharing:
Get Updates In Your Inbox
Free weekly emails, plus get access
to subscriber-only prizes.
We won't share your email. You can cancel at any time.