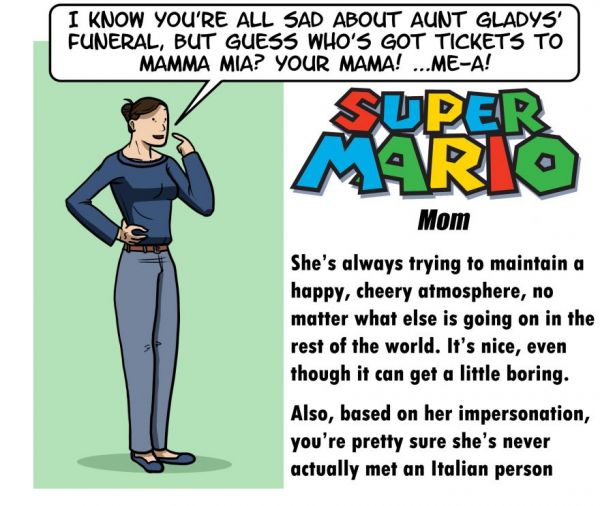 The holidays are a time for friends and relatives to come together and celebrate, and a time to become re-acquainted with all the characters in your family.
We'll see the mothers and grandmothers who are warm and comforting, and although they change very little over the years it still feels good to see them again, just like a Super Mario or Legend of Zelda game.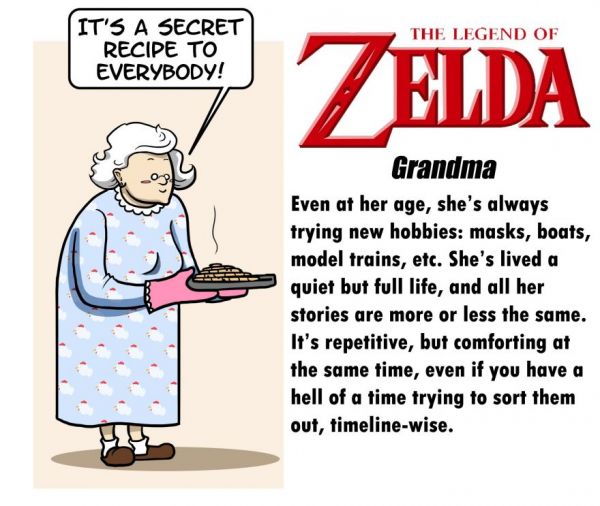 Your deadbeat dad might show up looking for money, just like that new Call Of Duty game that always seems to come out just in time for the holidays.
And even though he isn't much fun to be around anymore your stoner older brother will probably show up too, cluttering up your house with unwanted "peripherals" you can't even sell on Ebay. (Comic by Julia Lepetit)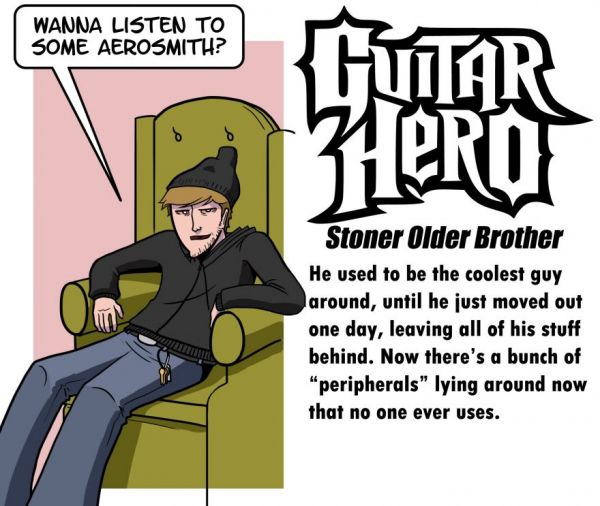 See Your Family As Video Game Franchises here (NSFW language)
---

We hope you like this article!
Please help us grow by sharing:
Get Updates In Your Inbox
Free weekly emails, plus get access
to subscriber-only prizes.
We won't share your email. You can cancel at any time.