If you want to add a subversive touch to your home that will get people talking, the bathroom is the place to do it, because it's small, private, and a great place for a laugh. You can get away with odd colors or a style that would cause objection in the family if it were anywhere else. If you don't have a cabinet over your toilet, it's the perfect place for artwork or a sign that you wouldn't put anywhere else. Everyone who goes in there will see it.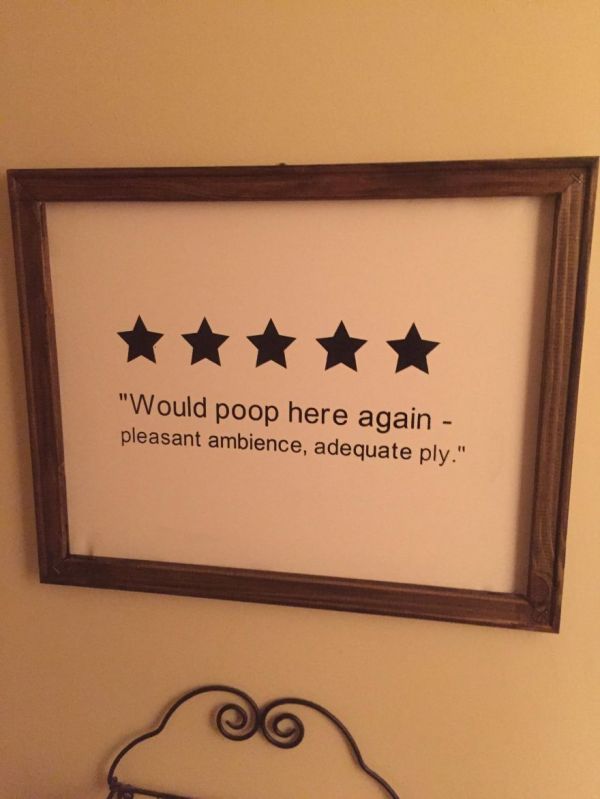 (Image credit: Aust1nL33)
It doesn't have to be fancy; it can even be homemade as long as it's clever and something you wouldn't see in anyone else's home. The framed review above was found in an Airbnb. The word "ply" had to explained to quite a few commenters.



There are more bathroom signs, but the actual list at Bored Panda covers 50 clever and funny home decorating hacks that include all rooms, holiday decorations, artworks, and pranks that will make you laugh. Don't miss the duck and the Christmas angles.