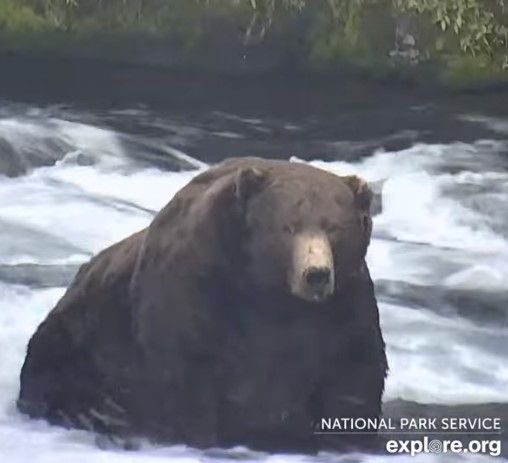 The annual Fat Bear Week of Katmai National Park and Preserve will finally begin this Wednesday, and it is as exciting as the other Fat Bear Weeks that have been held over the years.
This year, people will vote on 12 of the heftiest and hunkiest bears that have traveled to the park's Brooks River to feast on salmon this summer, including last year's winner "Number 435," also known as Holly.
The Fat Bear Week has been an annual event of the park ever since 2014. Ever since then,...
"[The event] has grown beyond my wildest expectations when I first conceived the idea while working as a ranger at Katmai National Park," Mike Fitz, a former ranger at Katmai National Park and Preserve, said in an email. "I think there are several reasons why people seem to love Fat Bear Week. It's positive and provides a brief reprieve from the negativity that often dominates our social media feed. It highlights known, identifiable bears at Brooks River, which people can watch every day on the Explore.org bearcams."
Know more about the event, as well as the bears that reside in the river, over at Gizmodo.
(Image Credit: National Park Service/Explore.org)