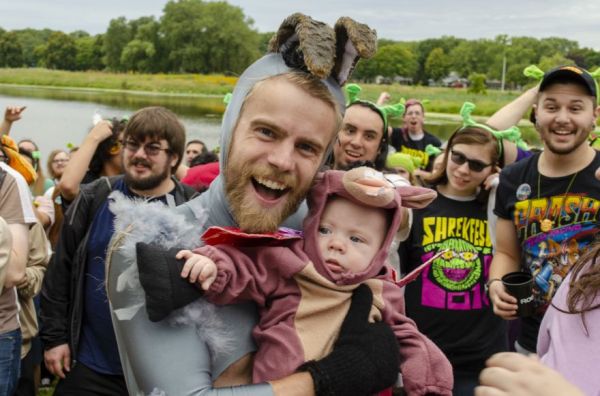 Everybody likes Shrek. Some people like Shrek so much, they travel from all over the world to attend the annual Shrekfest. This year, the event is still on, and it's still free, but it will be online so you can attend without all that travel. Enjoy communing with other Shrek fans, and enjoy cosplay, fan art, animations, and other entertainment, ending with a screening of the movie Shrek Retold. It all happens online Saturday, September 19th.
2020 marks Shrekfest's 7th year. It started out in 2014 as an internet joke, but blossomed into an actual event that same year thanks to 3GI Industries, a comedy troupe in Milwaukee, WI. The event has exploded into an international event since then, seeing Shrekheads travel from all across the world to celebrate the big, green ogre. Shrekfest has always been free to the public and is known for its inclusive, easy going atmosphere. The physical fest event included live music, a costume contest, a roar contest, an onion eating contest, and an outdoor screening of Shrek.

Shrekfest has shifted gears into an Online event this year amidst the ongoing pandemic. While typically a physical event, this transformation opens the doors for an even larger audience and larger, more interactive spectacle. Earlier in the year 3GI had requested fans send in their artwork, films, animation and music. The end result is hours of content submitted from artists all over the world. They will be streaming these carefully curated Shrek tributes on September 19th as part of the Shrekfest 2020 Online experience.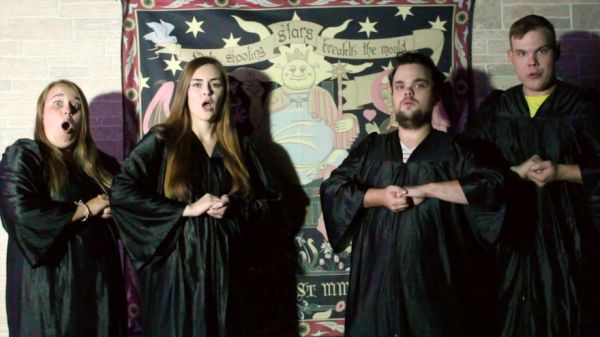 Shrekfest will be hosted on Twitch. Find out more at the festival's website. -Thanks, Grant!