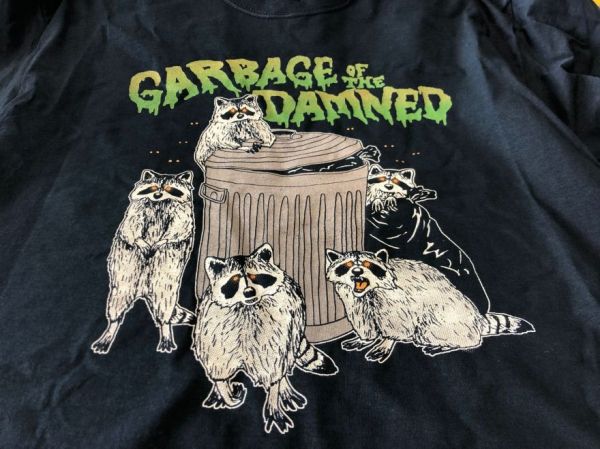 The scene opens. It is a quiet evening in a normal and unsuspecting suburban town. Suddenly five masked creatures, with long fingers and sharp claws, emerge from the depth of the sewer. They are hunting for their next meal. Silently these animals bound through the manicured streets. Moonlight glistens off their victim as he stands alone at the curb. This is the Garbage of the Damned! 
Sadly this is not a movie ...yet. Garbage of the Damned is, however, a fantastic design available on a large selection of apparel. 
Be sure to check out the NeatoShop for more great items. New items arriving weekly. 
The NeatoShop specializes in curvy and hard to find Big and Tall sizes. We carry up to 10 XL shirts. Special order items also available. We know that fun and fabulous people come in all sizes.