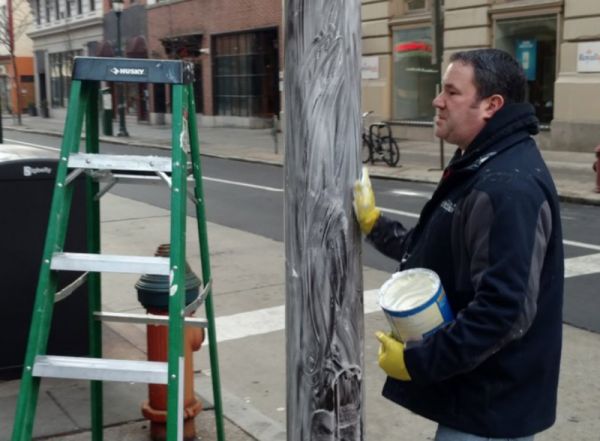 The Philadelphia Eagles have officially made it into Super Bowl LII, and that means the city of Philadelphia has some work to do to get ready before their team takes to the field in February.
But they're not preparing to host the game, Super Bowl LII will be played in Minneapolis, Minnesota, they're just getting ready for the madness in the streets to ensue after the Eagles win or lose the game.
And how does a city prepare for packs of insane football fans? Why, by greasing the lamp posts, of course!
Good morning from Philly where crews from the city are greasing the light poles with Crisco to prevent #Eagles fans from climbing after the #NFCChampionshipGame tonight. #Vikings pregame coverage starts at 3 on FOX9. They call themselves the #CriscoCops pic.twitter.com/w1ZkYWZhYG

— FOX 9 Sports (@Fox9Sports) January 21, 2018
In Philadelphia they rubbed Crisco on lamp posts to prepare for the NFC championship game, so people won't climb the poles like drunken fools if there's a riot, and they'll surely grease the posts again before the big game on February 4th.
-Via Yahoo! Sports