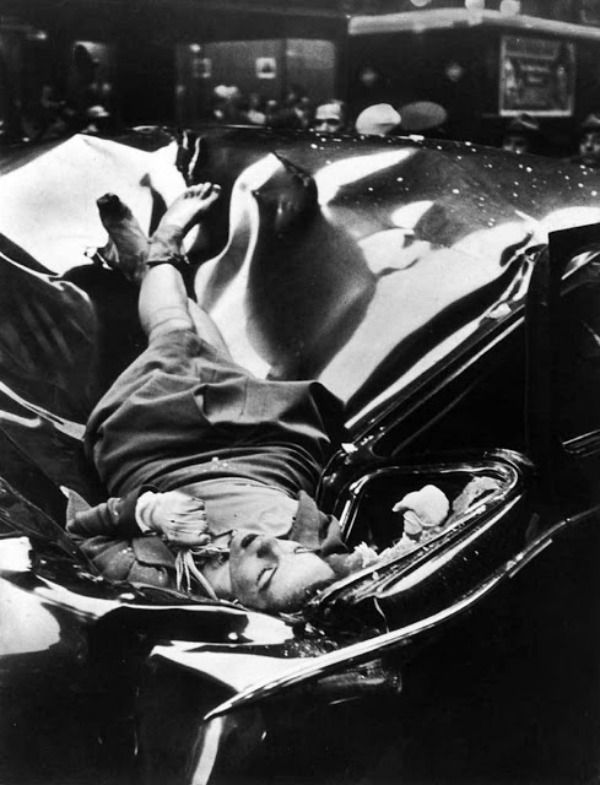 Suicide is not pretty, and anyone who has dealt with suicide understands it's not something to be taken lightly or glamorized, but despite the tragedy it depicted the photo above became known as "the most beautiful suicide".
This historic photo was taken by photo student Robert Wiles four minutes after young Evelyn McHale fell to her death from the 86th floor of the Empire State Building. The image was published as the "Picture of the Week" in the May 12th issue of LIFE Magazine in 1947 with this caption:
"At the bottom of the Empire State Building the body of Evelyn McHale reposes calmly in grotesque bier, her falling body punched into the top of a car."
And here's how the NY Times reported the same incident: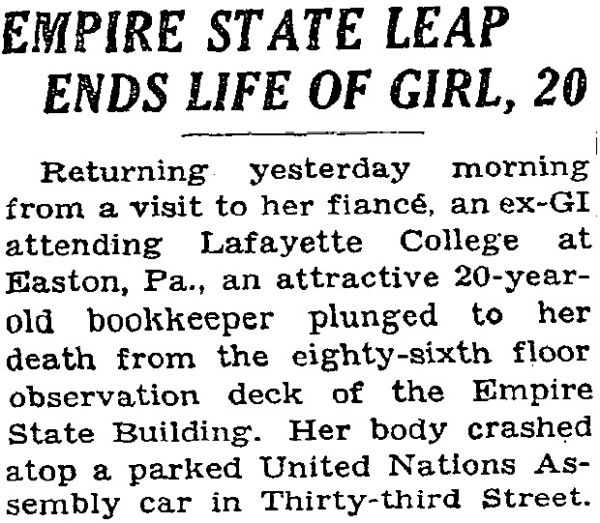 The news reports related to Evelyn's death would be forgotten in time, but Robert's photo would become one of the most iconic images of the 20th century, affecting us just as much today as it affected folks back in '47.