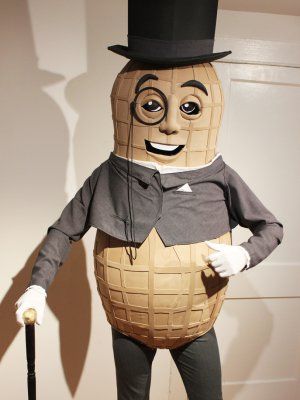 CollegeHumor is known for their crass sense of humor and hilarious videos, so you're probably asking yourself "what's up with the costumes?".
Well, CH hosts a Halloween costume contest every year they call the Costume Party, and you can see pics of the nine finalists from 2011 at the link below.
They're a fine looking group of costumed contestants, but don't take my word for it - ask Mr. Peanut!