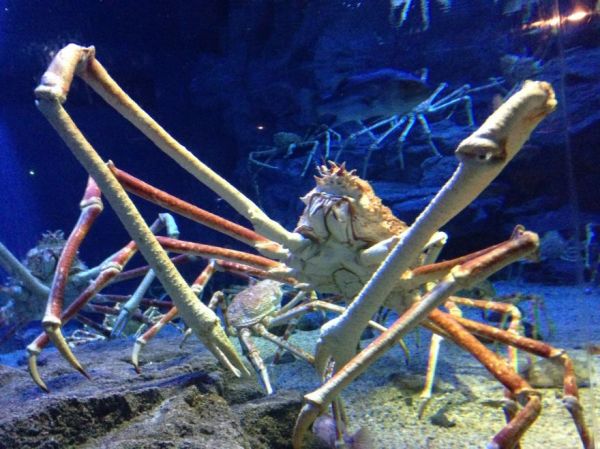 Animals with backbones are generally considered much scarier than invertebrates, because savage spined beasts such as big cats, sharks and bears tear into their prey and make a bloody mess.
But invertebrates like the Japanese spider crab, Amazonian giant centipede and giant huntsman spider are terrifying in their own right, and their creepy-crawly nature sends shivers down our spine at the mere sight of them.
The Amazonian giant centipede has some mighty powerful venom, grows to a foot long and has been known to be aggressive towards humans, so you wouldn't want to encounter one in the wild.
Nor would you want a giant huntsman spider setting its sights on you, because those huge, hairy suckers are aggressive, have a 1-foot legspan, and charges at its prey rather than trapping them in webs.
And the Japanese spider crab may be the least aggressive of the bunch, but with a 12-foot legspan and weighing up to 44 pounds seeing a Japanese spider crab coming towards me would definitely fill me with fright!
See 10 Giant Invertebrates You Don't Want To Meet at Toptenz
---

We hope you like this article!
Please help us grow by sharing:
Get Updates In Your Inbox
Free weekly emails, plus get access
to subscriber-only prizes.
We won't share your email. You can cancel at any time.