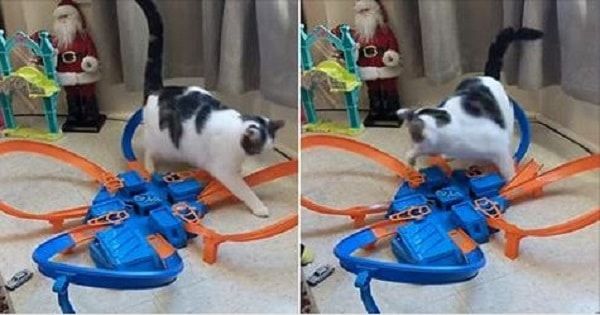 Cats love to chase mice, RC cars and Roombas, so it's only natural for them to go after anything that is zooming around in their line of sight, especially if it's small enough for them to catch and possibly chew on.
So when the curious kitty in this video saw a Hot Wheels car zooming around the track he had to spring into action.
But he probably would have been better off chasing a mouse, because that Hot Wheels car left him eating dust!
-Via Laughing Squid
---

We hope you like this article!
Please help us grow by sharing:
Get Updates In Your Inbox
Free weekly emails, plus get access
to subscriber-only prizes.
We won't share your email. You can cancel at any time.