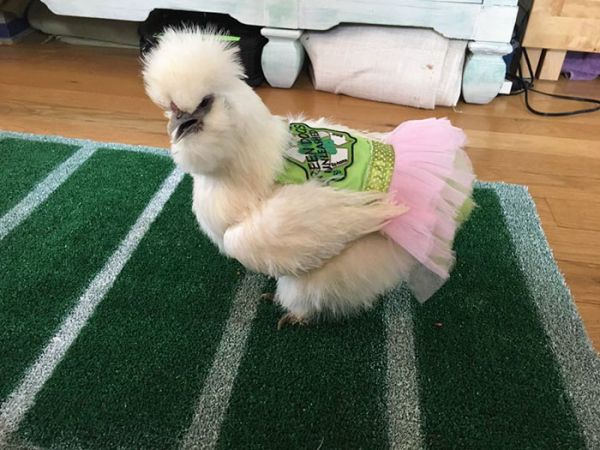 Darla the chicken dares to defy convention- when folks said she was going to die she lived, when they said chickens don't wear clothes she put on a tutu, and when they said chickens aren't therapy animals she became fully certified.
Darla was brought home by rescue group Green Dogs Unleashed founder Erika Proctor and her son Finn, who raised Darla to be an individualist and a survivor.
She sports her tutu and hair bow with pride, uses the doggy door and likes to hang out with the Proctor's other pets, and her laid back nature made it possible for her to become a certified therapy animal.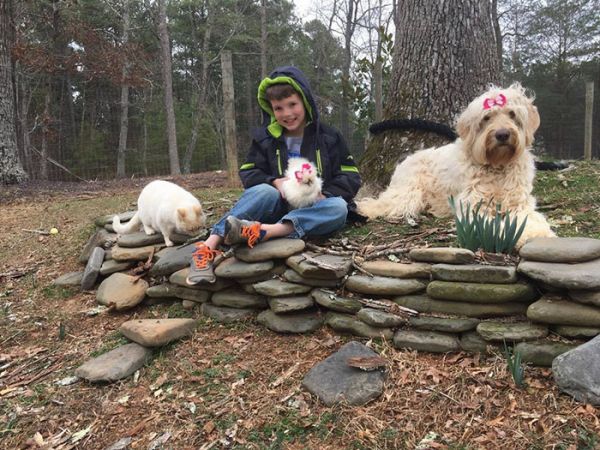 The Proctors hope to get Darla approved for a school therapy animal program someday soon so kids can see how cool a chicken can be.
-Via Bored Panda
---

We hope you like this article!
Please help us grow by sharing:
Get Updates In Your Inbox
Free weekly emails, plus get access
to subscriber-only prizes.
We won't share your email. You can cancel at any time.