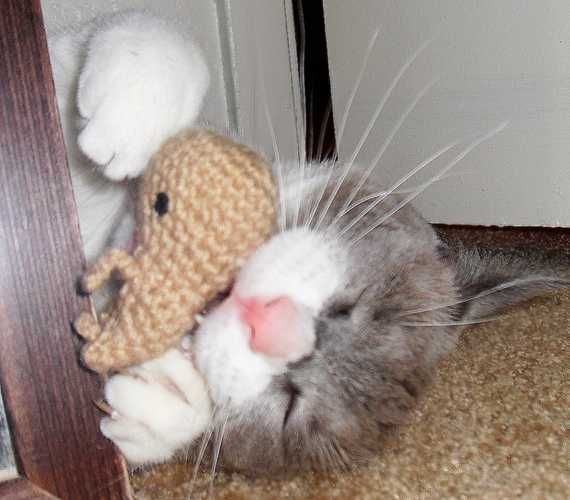 There's something beyond wrong about letting your kitty play with a fetus -even if it's just crocheted. And encouraging your dog to chew on a red shirt is just mean -haven't they been through enough? Then again, letting your dog munch on the likeness of Michael Vick is only appropriate. Those three examples are only a small sampling of the utterly crazy chew toys featured on this delightful PetsLady article.
---

We hope you like this article!
Please help us grow by sharing:
Get Updates In Your Inbox
Free weekly emails, plus get access
to subscriber-only prizes.
We won't share your email. You can cancel at any time.