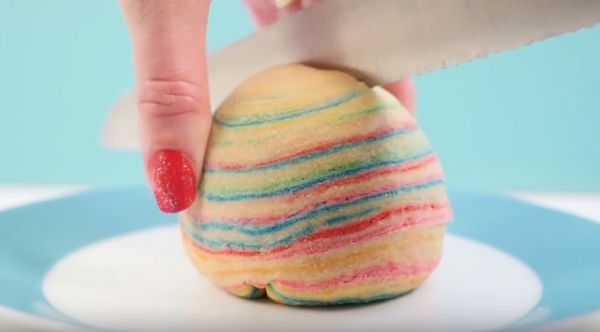 Here's a cooking video that you'll enjoy watching all the way through even if you have no intention of ever making the recipe. Anne Reardon of How to Cook That manages to make individual-size apple custard pies with rainbow stripes on the crust!
Making the crust is the time-consuming part, but the finished product is quite impressive. If you want to give it a try, read the complete recipe with amounts (in weight, not volume). Meanwhile, I'm thinking about how I could use those rainbow discs for something else, like maybe the top crust of a regular size pie. -via Boing Boing

---

We hope you like this article!
Please help us grow by sharing:
Get Updates In Your Inbox
Free weekly emails, plus get access
to subscriber-only prizes.
We won't share your email. You can cancel at any time.