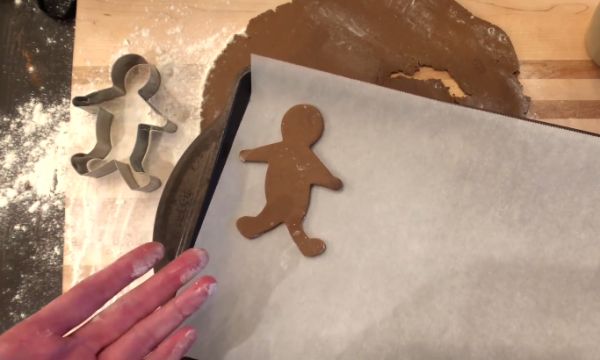 Use your electric wangjangler to mix the road tar. Don't forget to despatulize the sides. Get your cylindrical compression tube ready, it's time to make gingerbread men! They don't have to be men; you can make your gingerbread cookies in any shape you want, like a pineapple or a hammer or slenderman. He left the tea out of his hot toddy, but never mind, since the main ingredient is whiskey.
But just when you thought you were going to watch him decorate the cookies, this video takes a sharp left turn into a Christmas wrapping lesson and a heart touching holiday story about a robot, as our narrator is quite distractible. Even if you prefer to get your gingerbread from the cookie aisle, you'll enjoy this video from You Suck at Cooking. -via Tastefully Offensive
---

We hope you like this article!
Please help us grow by sharing:
Get Updates In Your Inbox
Free weekly emails, plus get access
to subscriber-only prizes.
We won't share your email. You can cancel at any time.