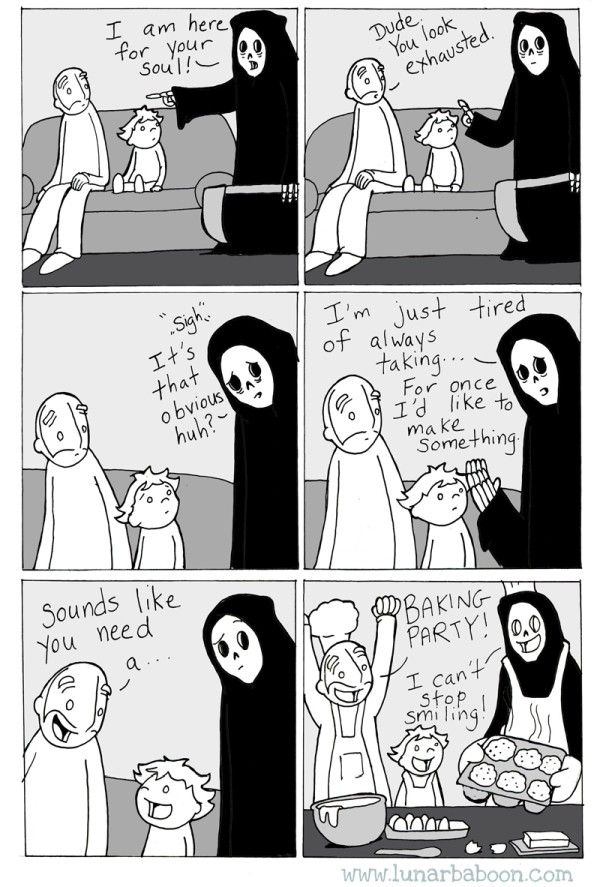 The Grim Reaper has many amazing abilities he/she/it uses to help travel across the globe and gather souls, but those powers don't make their life any less monotonous and exhausting.
And what good are a bunch of amazing powers if they're all for taking and not making?
Plus, as this Lunarbaboon comic shows, Death longs to bake and taste baked goods again, so if you aren't ready to go when Death shows up on your doorstep just get them to help you make some muffins!
-Via Geeks Are Sexy
---

We hope you like this article!
Please help us grow by sharing:
Get Updates In Your Inbox
Free weekly emails, plus get access
to subscriber-only prizes.
We won't share your email. You can cancel at any time.