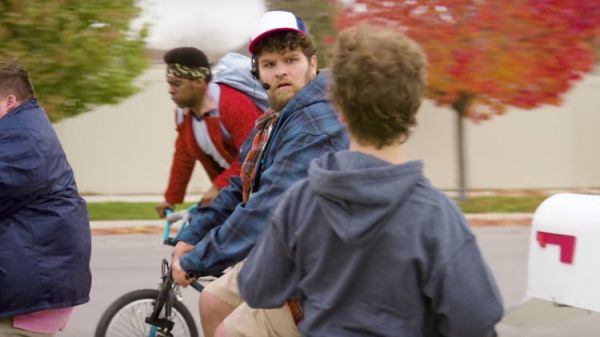 The fact that the main heroes in Stranger Things are kids is really important to the storyline, and since the show pays homage to 80s movies like E.T., The Goonies and Stand By Me having a group of kids as the heroes just looks right.
If you want to see how wrong Stranger Things would look if the main stars were adults watch this short by Devin Super Tramp entitled Stranger Things Meets E. T. In Real Life Parody! and LOL at the ridiculousness of it all.
It's stupid funny, and Gaten Matarazzo makes an appearance, so Stranger Things fans are sure to love this short!
-Via GeekTyrant
---

We hope you like this article!
Please help us grow by sharing:
Get Updates In Your Inbox
Free weekly emails, plus get access
to subscriber-only prizes.
We won't share your email. You can cancel at any time.