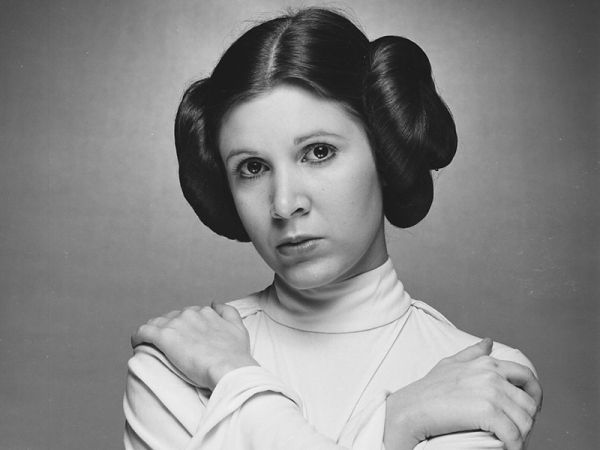 Did you ever get the feeling that Luke Skywalker was dealt a truly raw deal, having to grow up on Tatooine, raised by a moisture farmer? Meanwhile, Leia, who wasn't his twin sister until Return of the Jedi, was adopted by planetary royalty, eventually becoming a senator! It turns out that Lucas had an even bigger vision for Leia than all that.
Hang on wait what... Leia had a PhD in Star Wars? Christ can you imagine having everyone call you Princess when you were actually Dr Organa pic.twitter.com/HYertPJqWU

— Dr Becca Harrison (@BeccaEHarrison) August 4, 2017
Wow, talk about an overachiever! A PhD at 19 is almost unheard-of in our galaxy, outside of a few child prodigies who clepped through high school at a ridiculously young age. This tidbit gives Leia another title in addition to General, Senator, and Princess. We can call her Doctor.
We have clearly, clearly all been doing our PhDs in Alderaan places....

— Sarah McCook (@mccook_hx) August 4, 2017
We can tell ourselves that what Luke didn't get in genetic brains, he made up for in his sensitivity to the Force. That is, as long as you ignore midi-chlorians. Which we all do. -via Buzzfeed
---

We hope you like this article!
Please help us grow by sharing:
Get Updates In Your Inbox
Free weekly emails, plus get access
to subscriber-only prizes.
We won't share your email. You can cancel at any time.