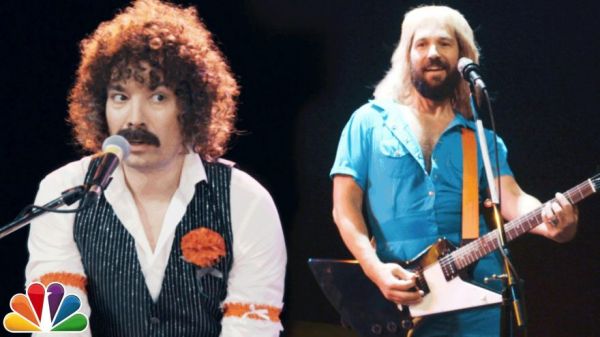 Jimmy Fallon has never claimed to be a comedic genius, but there's one comedy arena in which his skills really shine- the funny song.
He's pretty good at playing guitar and really good at doing impressions of famous singers, so funny songs are naturally his forte.
And when he teams up with Paul Rudd, an actor who's good at acting like he plays guitar and equally good at acting like a person in a band, you've got the perfect ingredients for a funky Styx music video recreation.
The Fallon/Rudd version is so close to the original it's hard to decide which one's better...just kidding, Paul Rudd wins every time!
-Via Laughing Squid
---

We hope you like this article!
Please help us grow by sharing:
Get Updates In Your Inbox
Free weekly emails, plus get access
to subscriber-only prizes.
We won't share your email. You can cancel at any time.