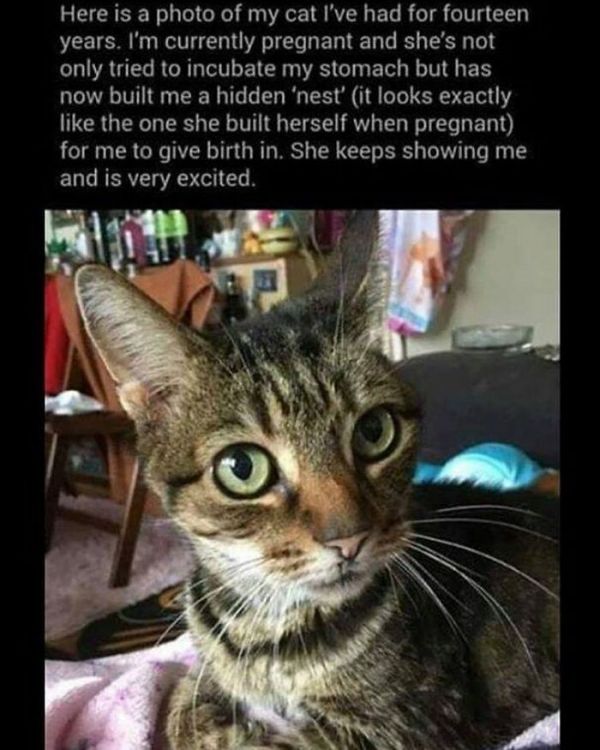 A Facebook page called Meow Incorporated exists to share cat memes and stories. Bored Panda selected 50 of their images to post in a ranked list. The picture above was understandably voted number one by readers. I expected the rest of the list to be filled with funny cats, and there are some, but they are mostly odes to cats from cat lovers.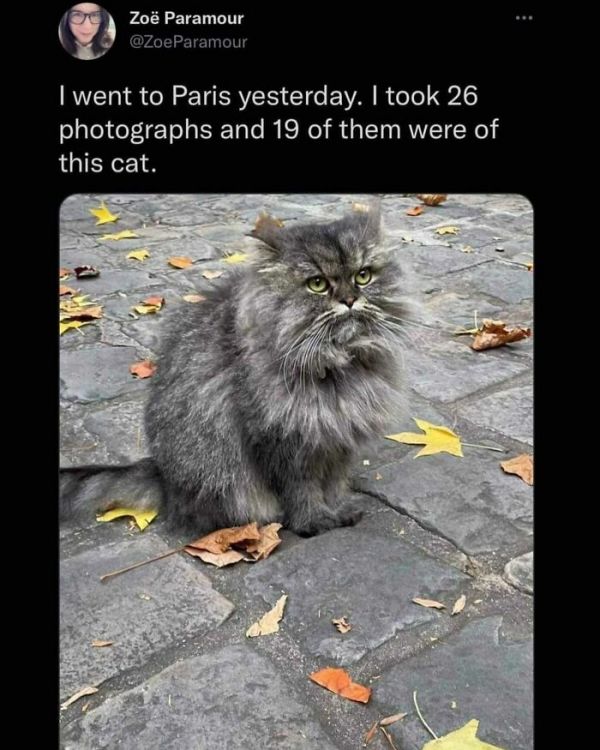 And for good measure, a bit of poetry.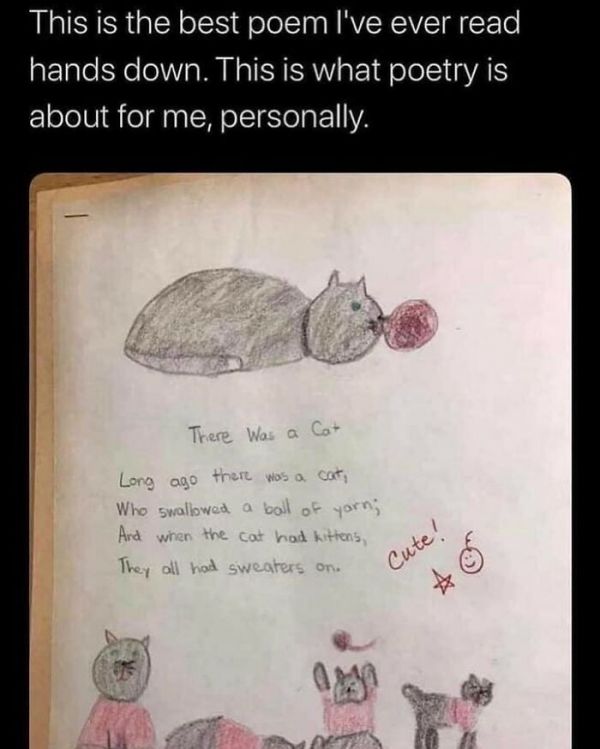 The Facebook group also has an associated Instagram page. So that's three links that should keep you busy for quite some time. I know I just spent way too much time at each of them.
You can also see cute cats and other animals at Supa Fluffy.