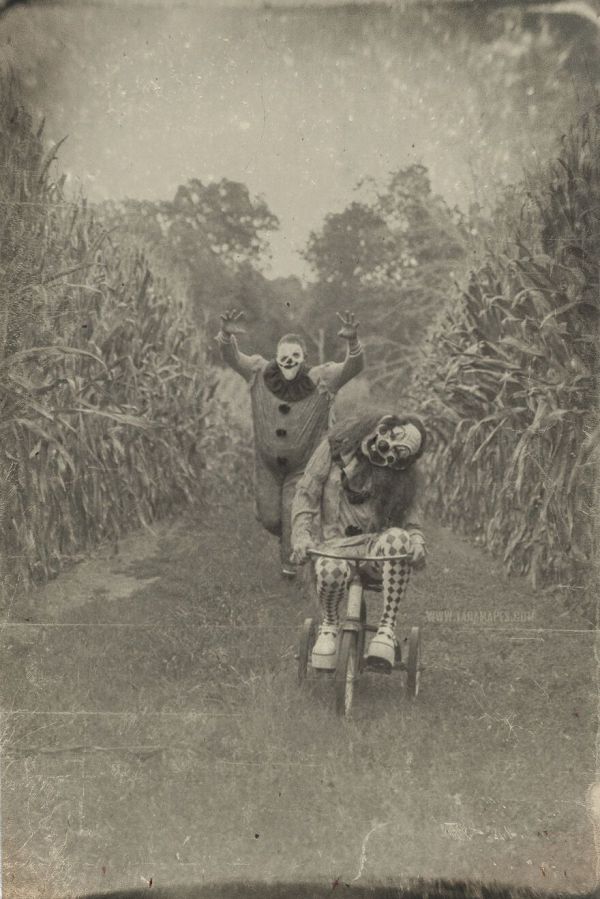 Vintage Halloween pictures are often quite unsettling, because the costumes are creepily unprofessional and the lack of color makes them even creepier. It's as if these clowns wanted to inspire laughter, but ended up terrifying the crap out of us. But this isn't a vintage picture.  

Photographer Tara Mapes does beautiful full color portraits, but her heart is in the creepy side of the art. Every fall she stages a photo shoot for halloween to bring out the horrors associated with the holiday. Check out last year's portrait gallery, and a photo shoot at an abandoned asylum.
This year, Mapes went to the cornfield and brought some clowns. What could be more terrifying than that? Oh, you'll find out, when you check out the rest of the gallery for Halloween 2021.