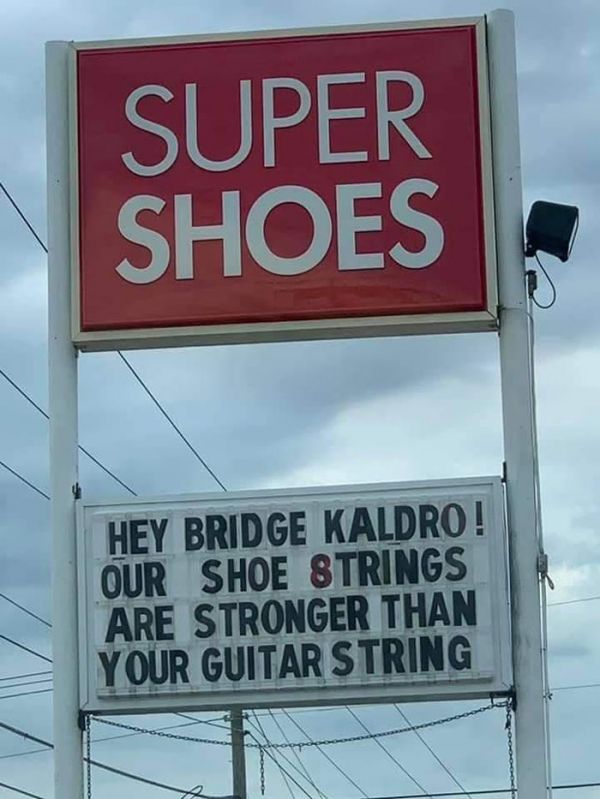 First, the people at Bridge Kaldro Music Store in Christianburg, Virginia, put up a sign challenging the nearby shoe shop to a sign war. Super Shoes responded with an insulting sign declaring that their shoe strings are stronger than Bridge Kaldros' guitar strings. Cute, even if they were a little short on Ss. The signs were even posted online for a laugh.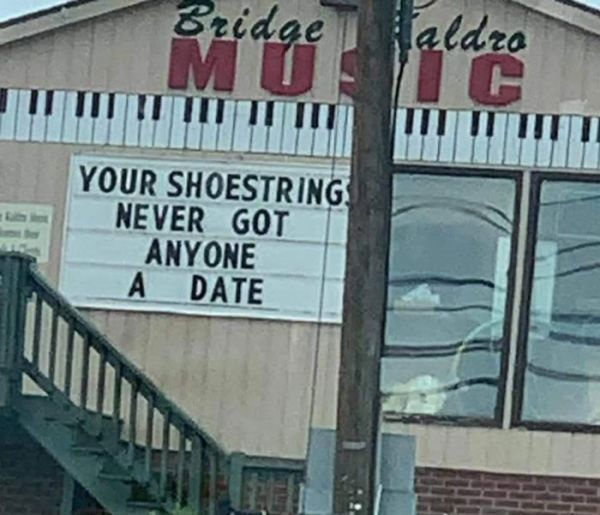 They went back and forth for a while and then a sign insulted the Kabuki Japanese Steakhouse, which joined in. Before you know it, every business in Christainburg had a sign up referencing the other signs, and a Facebook group was founded to keep up with them all.


See the signs that started it all in chronological order at Bored Panda, and keep up with new ones at the Christiansburg, VA Sign War Facebook group.