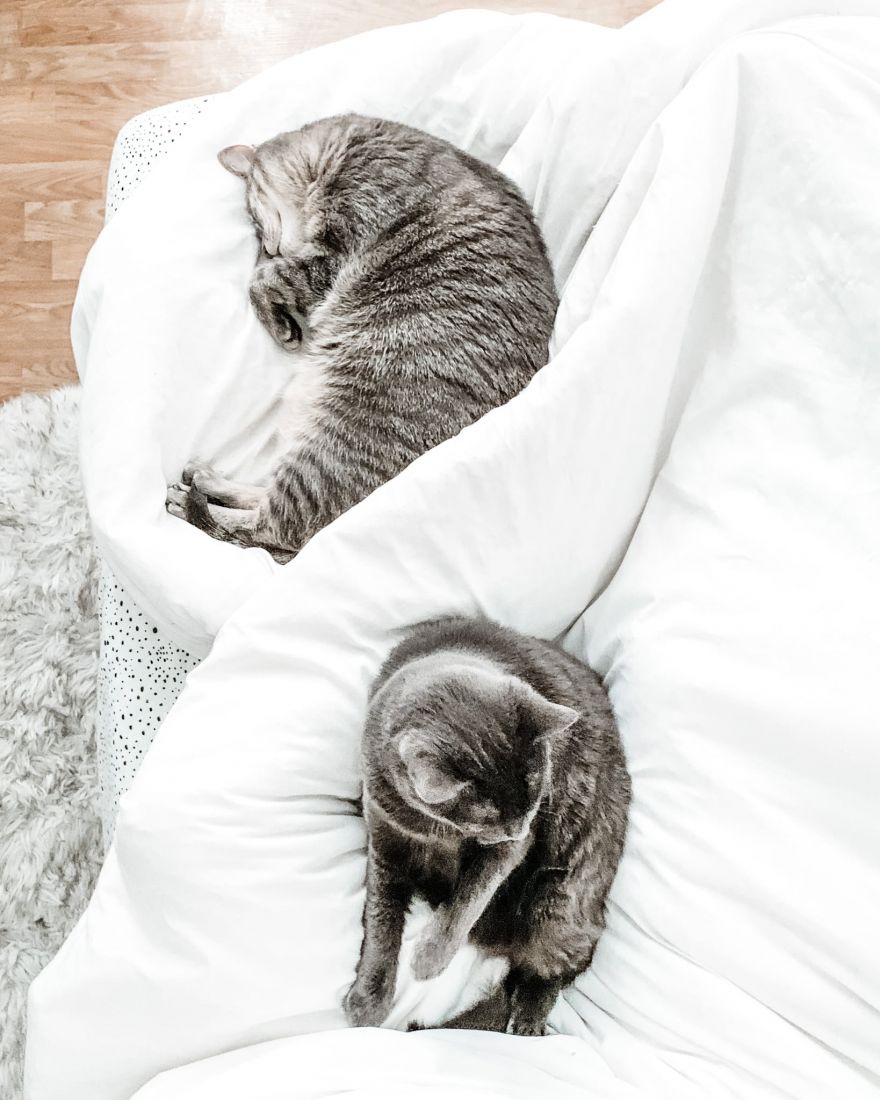 The reason is more endearing than you'd believe! Erin Askeland, Animal Health and Behavior Consultant for Camp Bow Wow shared with Popsugar that there are different reasons as to why cats would choose to lie at the edge of the bed or on their owners' feet. The reasons are based on instinct, such as for security and safety purposes. When a cat goes to sleep, Askeland answers, they are aware of their vulnerability, so they would prefer to sleep at the foot of the bed for security:
"The foot of the bed also provides a quicker escape, which is part of a cat's instincts, whereas at the head of the bed or even within the blankets, that escape route is not as clear. Often the foot of a bed is semi-centered in a room, so it not only gives the cat a perch and view from higher up, [and a] comfy place to sprawl, but also the ability to move in any direction quickly as needed."
Another reason as to why these feline creatures would decide to sleep at their owner's feet is both sweet and honestly, self-serving:
"While cats may be independent creatures, they are keen on who provides for them and are still quite social. They are aware of who puts down their food, water, and treats, who plays with them, and who gives them attention, so they will seek out that person (or persons) to be near and offer affection in return, or appease you so you continue providing for them," she said, which I thought was a sweet — though appropriately self-serving — notion.
However, Erin completely brought me back to earth with her last note, which for sure tracks: "Cats may also use you simply for your heat! This may be why some cats will move to your head or body during the night and then return to the foot of the bed. As your own body's temperature changes, your cat may move to warmer (or cooler) spots depending on their own needs."
Image via Popsugar