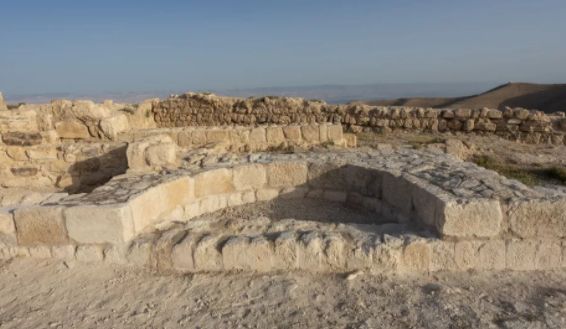 The deadly dance floor where John the Baptist was sentenced to death has been found by archaeologists. A courtyard uncovered at Machaerus in Jordan is likely the area where Salome danced so well that she was able to ask for John the Baptist's head as a reward. Live Science has the details:
At Herod Antipas' birthday party, Herodias' daughter, named Salome, performed a dance that so delighted Herod Antipas that the king promised her anything she wanted as a reward. Salome, goaded on by Herodias, asked for the head of John the Baptist. Herod Antipas was reluctant to grant the request, according to the Bible, but he ultimately decided to fulfill it and had John the Baptist's head brought to Salome on a platter.


A courtyard uncovered at Machaerus is likely the place where Salome's dance was performed and where Herod Antipas decided to have John the Baptist beheaded, wrote Győző Vörös, director of a project called Machaerus Excavations and Surveys at the Dead Sea, in the book "Holy Land Archaeology on Either Side: Archaeological Essays in Honour of Eugenio Alliata" (Fondazione Terra Santa, 2020). The courtyard, Vörös said, has an apsidal-shaped niche that is probably the remains of the throne where Herod Antipas sat.
Whether or not the discovered area is the actual location where John the Baptist was beheaded remains unknown. But hey, at least we can associate a place in real life towards the event now, right?
Image via Live Science