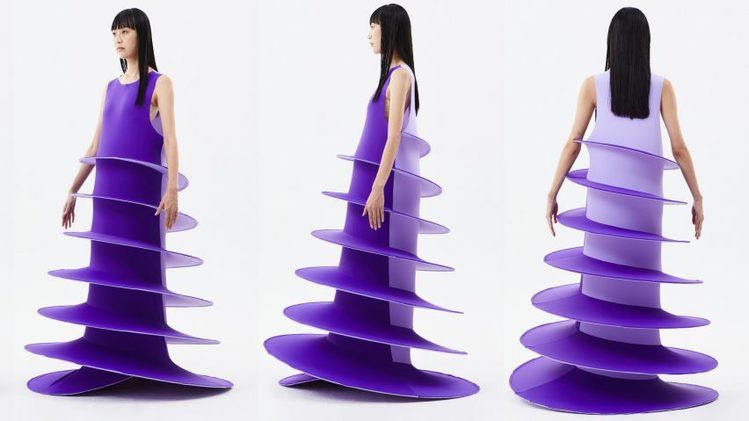 Sun Woo Chang, a fashion designer from South Korea, says that she felt inspired by the tents used by homeless people in London:
When I was in London, I saw homeless people sleeping in their pop-up tents and carrying them as portable homes. I thought that was the lifestyle I had dreamed of, as I somehow felt that I never really belonged to a certain group since childhood. Based on these ideas, I started to create garments as portable homes, like 'refuge-wear' from my reality.
Her series, which is titled "In Between", uses PVC pipes and wire frames that pop out stretched fabric. Like tents, they can be knocked down into compact spaces. Each outfit is thus a wearable, portable home.
-via Dornob