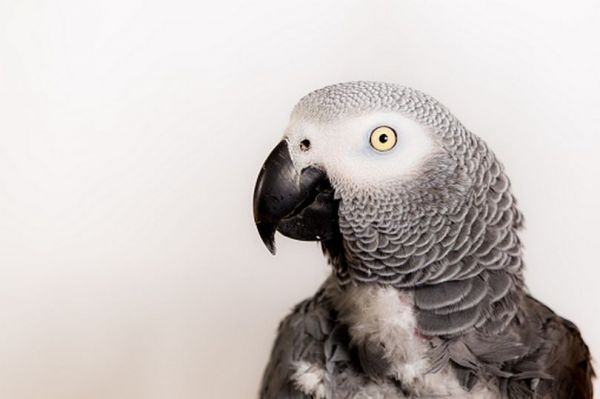 The Lincolnshire Wildlife Park in Friskney, UK, often takes in parrots that need a home, and they now have around 1500 of them. Recently, they acquired five new African grey parrots from various homes. Park CEO Steve Nichols explains what happened.   
"Every now and then you'll get one that swears and it's always funny. We always find it very comical when they do swear at you.

"But, just by coincidence, we took in five in the same week and because they were all quarantined together it meant that one room was just full of swearing birds.

"The more they swear the more you usually laugh which then triggers them to swear again.

"But when you get four or five together that have learnt the swearing and naturally learnt the laughing so when one swears, one laughs and before you know it just got to be like an old working men's' club scenario where they are all just swearing and laughing."
Eventually the birds were put out for display, and they showed off their language skills by abusing visitors. Concerned that children were coming for the weekend, the staff decided to remove the parrots from public view. The parrots were separated from each other and lodged with other parrots in the hopes that they will learn new vocalizations. Or will they teach the other parrots to swear? Read more about the foul language fowls at Lincolnshire Live.