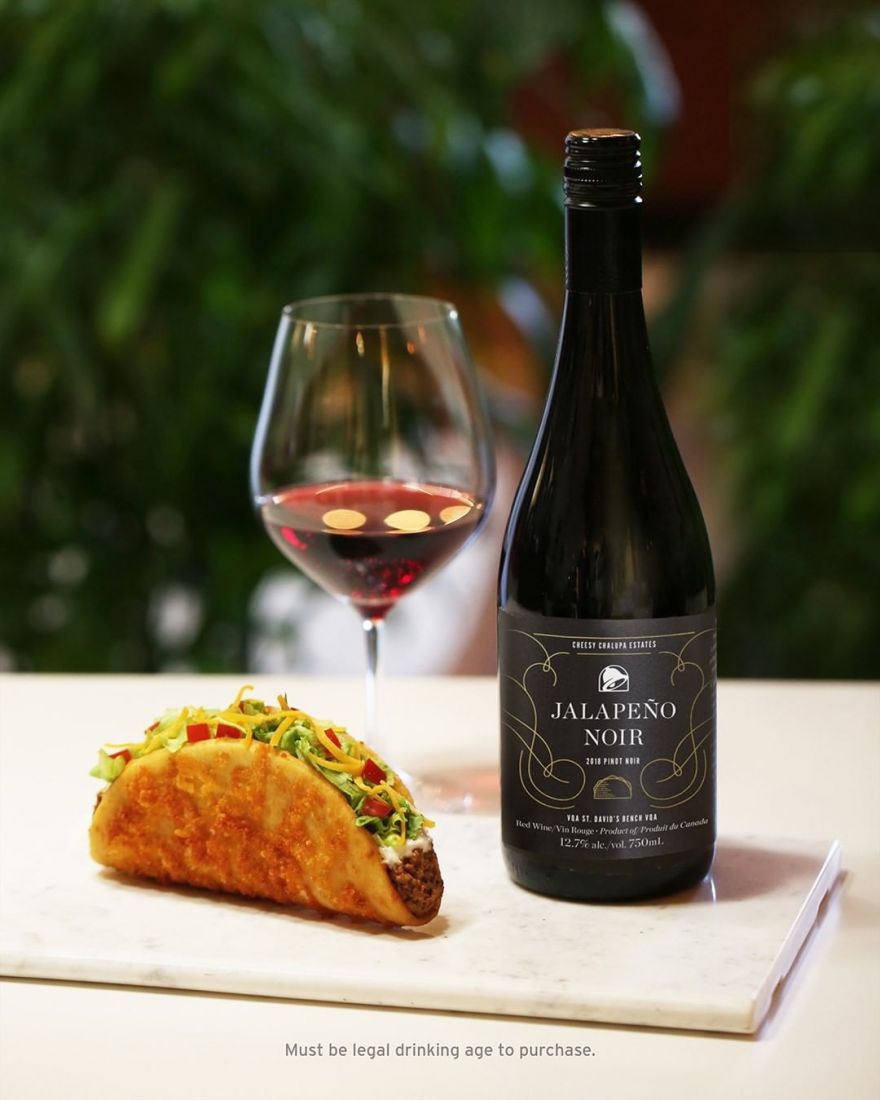 Which wine goes best with a Taco Bell chalupa? Taco Bell's food scientists have taken the guesswork out of that decision by creating an optimal wine for your economy taco cravings. It's called Jalapeño Noir. CNN reports:
Taco Bell Canada said in a release the duo is "irresistible," adding that "the rich taste and crunchy texture of the beloved Toasted Cheesy Chalupa complements notes of wild strawberry, cherry and beetroot in this silky limited-edition red wine." The wine is made at an Ontario, Canada vineyard.
The wine, which is being called a collector's item because it has three unique bottle labels, costs $25 Canadian or about $19 US. Fans can buy it on Taco Bell's Canada website or in some locations in Ontario.
Soon, Taco Bell will be as classy as it appears in Demolition Man, which takes place only twelve years into our future.
-via Dave Barry | Photo: Taco Bell Canada