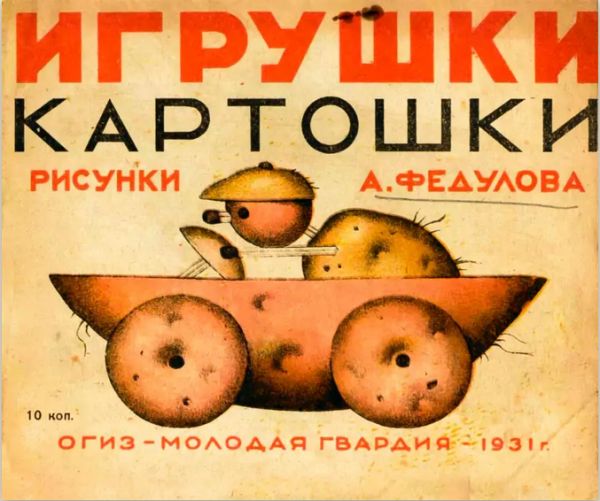 This charming potato man and his car grace the cover of a 1931 children's book from the Soviet Union. It contains instructions for making people and their accessories from potatoes and other household items.
Pick the right potatoes and wash them well. Cut and hollow them, as shown, with a penknife.

Make arms, legs, necks, tails from matches or from sticks. Twist a paper tube and make a samovar tap and a teapot nose out of it.

Stick potatoes with matches.
Those were the days when children were expected to know how to use a penknife and matches as a matter of course. And lest you think this is indicative of a lack of toys in the Soviet Union, recall that the early Mr. Potato Head sets were just plastic features attached to tacks, and you were supposed to raid the pantry for your own vegetables. See a gallery of images from the book at Puppies and Flowers. -via Everlasting Blort