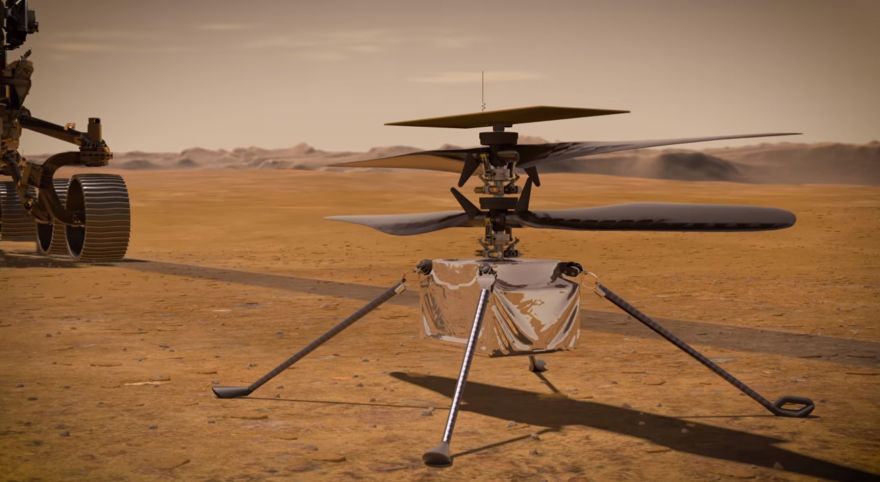 Decades ago, America first dreamed of sending humans to other places in space. German-American rocket engineer Wernher von Braun was one man who had that dream. He pictured sending dozens of people to Mars via a huge spacecraft.
He envisioned a winged craft soaring through the Red Planet's atmosphere, landing gently on the rust-colored surface. And though earthlings quickly learned that traveling to another planet isn't so easy, the fantasy of flying on Mars never died.
It could be said that von Braun was very dedicated, if not obsessed, with his dream of sending many people to space. With help from his friend Willy Ley, von Braun was able to publish his concepts, with many of them becoming a reality throughout the years. Clearly, he was a visionary, and it seems that his dream is one step closer towards reality.
On July 22, NASA plans to launch its Mars Perseverance rover. But there's also a robotic hitchhiker onboard; this small, solar-powered helicopter, named Ingenuity, is on a mission totally independent from the rover. While Perseverance searches for signs of alien life, Ingenuity will prove it's possible to fly in Mars' thin atmosphere. The data it gathers will help engineers build even larger helicopter drones for the Red Planet. And if it works, the long-term impact could be a game changer for Mars exploration.
Learn more about this solar-powered helicopter over at Discover Magazine.
(Image Credit: NASA Jet Propulsion Laboratory/ YouTube)